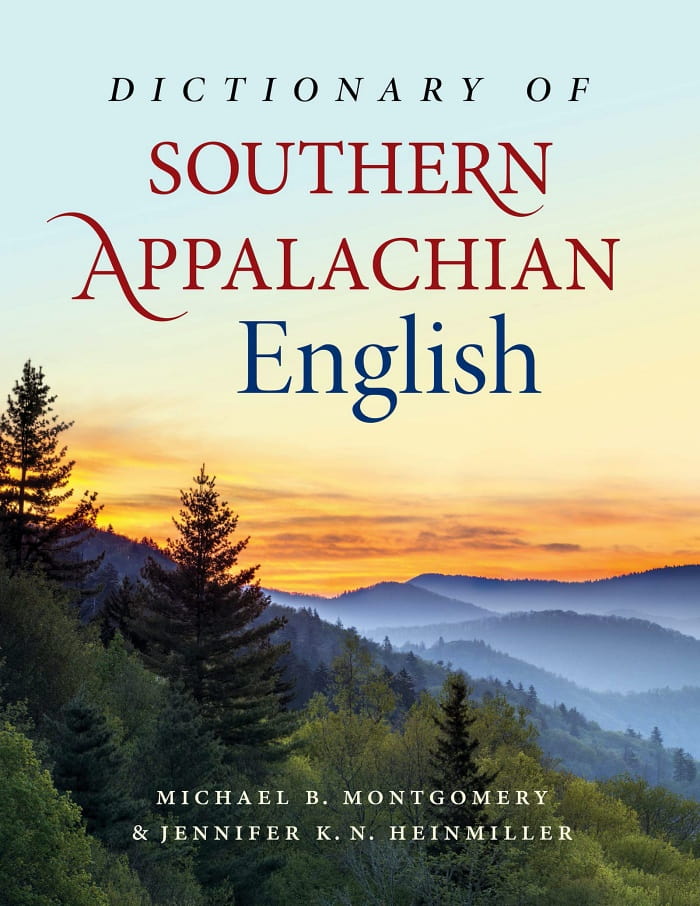 I've had my copy of the new Dictionary of Southern Appalachian English for a couple of months. I was so excited to finally get the book in my hands.
In the last year of Michael Montgomery's life we corresponded by email often. He knew I relied on his first edition of the dictionary (Dictionary of Smoky Mountain English) for almost all of my Appalachian language research.
Michael told me my blog would be used as a reference in the new dictionary, but once he passed away I didn't know if that would still happen. Jennifer Heinmiller assisted Michael and I knew she would continue the work they both had invested in the project, but I also knew things change once books are sent through the editing process.
I've used the first edition of the dictionary since Miss Cindy gifted me with it way back in the early days of Blind Pig and The Acorn. I've written notes to myself and made notations throughout the book. I've used it so often that I know it like the back of my hand.
Once I received the new dictionary I thumbed through it looking to see if the Blind Pig was mentioned. I was excited and pleased to see it was used as a source, and I was humbled to be thanked by Jennifer in the Acknowledgments.
Seeing my name along with the Blind Pig and The Acorn in an Appalachian dictionary made me feel like I had climbed a long hard mountain that took 13 years, but was worth every step.
Even though I've had the dictionary for a good while now, I must admit my familiarity with the first edition keeps me pulling it from the bookshelf instead of the new one. I have used the latest edition a couple of times, but not enough to notice entries that actually reference Blind Pig and The Acorn.
A recent commenter pointed out the entry for account uses this citation:
2018 Blind Pig (Nov 15) One day the friend [from Maryland] was talking about eating lunch down the road. Chitter said to her "Was the food any count?" The friend said "What? I don't understand what you're asking me."
I was so tickled to see the entry! Being included in the dictionary gives me an immense sense of validation for the work I've done since starting Blind Pig and The Acorn in 2008.
If you'd like to pick up a copy of the Dictionary of Southern Appalachian English you can go here or here.
Tipper
Subscribe for FREE and get a daily dose of Appalachia in your inbox