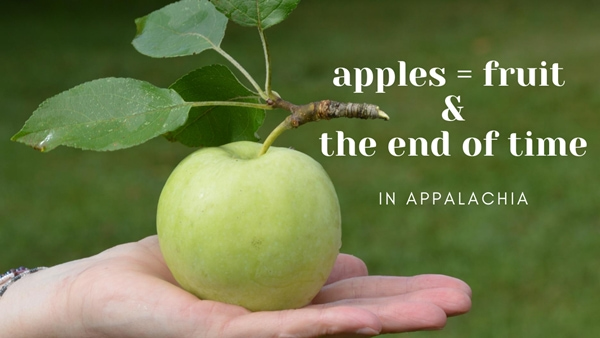 I've put up a lot of apples this summer-so I've had them on my mind and in my hands!
Granny and Pap always called applesauce fruit. My Dictionary of Smoky Mountain English documents the usage so I know it was common at least throughout Western NC and East TN. I'm betting it was common in other areas of Appalachia too.
In a recent video I made I discussed the Appalachian language usage of the word fruit, how apples are typically preserved in the Appalachian Mountains, and even the end of time. Crazy combination uh 🙂
Granny called while I was filming, we thought you might want to hear our conversation so I left it in the video.
I hope you enjoyed the video and Granny's call. I'd already promised her I'd bring her some eggs, I just didn't get them there before she decided to make cornbread 🙂
Hoping you'll share this post with anyone you know who loves Appalachia!
---
This week we:
froze blueberries
froze greenbeans
canned tomatoes
Tipper
Subscribe for FREE and get a daily dose of Appalachia in your inbox