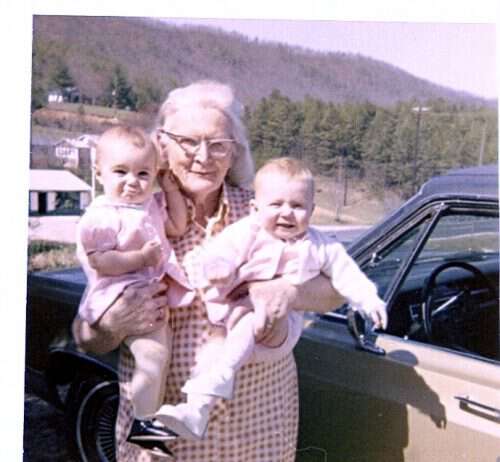 Tipper (with black shoes), Gazzie, Tina (my first cousin)
I've been thinking about unusual names in Appalachia. My Granny Gazzie's name comes to mind immediately. Her full name has an unusual story to it too, but I'll save that one for another day.
While I was thinking about names like Gazzie and even Tipper, I was also thinking about how we change some names in the same way we change certain words.
I know a Sarah that was instead often called Sar-ee and The Deer Hunter had a great aunt Cora that was called Cor-ee by the family. Another one that comes to mind is an Irene who is called Arlene.
A couple others: Iner for Ina and Zelmer for Zelma.
Several years back I did a post on unusual names I found while researching Lufty Baptist Church. You can see the post here. All these years later I'm still of a mind that I would have named the girls something from that list if I'd only known about it before we named them 🙂
Please share any unusual names you know from Appalachia or your family. I'm especially interested in the ones we change like Sarah and Cora.
---
Last night's video: 100,000 Subscribers | Traditional Appalachian Music | 6 Giveaways.
Tipper
Subscribe for FREE and get a daily dose of Appalachia in your inbox