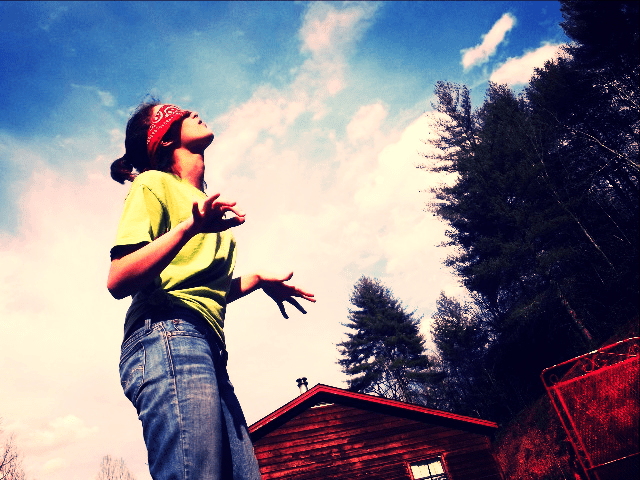 According to the Frank C. Brown Collection of North Carolina Folklore, the game Blind Man's Bluff is as old as the 16th Century. It was a game I never liked playing as a kid. I was always afraid someone would get hurt-namely me! Its one of those games that makes grown-ups yell things like "Somebodys going to put an eye out!"
Frank C. Brown tells us the various names used for the game throughout the world:
Germany: Blinde kuh, blinde maus, blinde eule, piep maus, and blinde katze
Denmark: Blinde-momme, lege Mus i Morke
France: Mouch, colin-maillard
Italy: mosca, mosca cieca
And other english names: billy blind, blind harie, blind hob, blind bucky davy, and hoodman blind
The game begins with a person being chosen to be blindfolded from the group of game players-typically by a counting rhyme or by drawing straws. Once the person is blindfolded, they try to touch or tag one of the other players. If the blindfolded person tags another person-that person has to be 'it' and the blindfold is switched to them.
The other players generally tease the person who is 'it' (blindfolded) and try to force them to run in their direction-then quickly move out of the way before they can be tagged.
All the games of Blind Man's Bluff I participated in as a kid ended up in total chaos until everyone decided to play something else and some of the games ended up with someone bawling their eyes out after they got hurt somehow during the game.
Did you ever play blind man's bluff?
Tipper