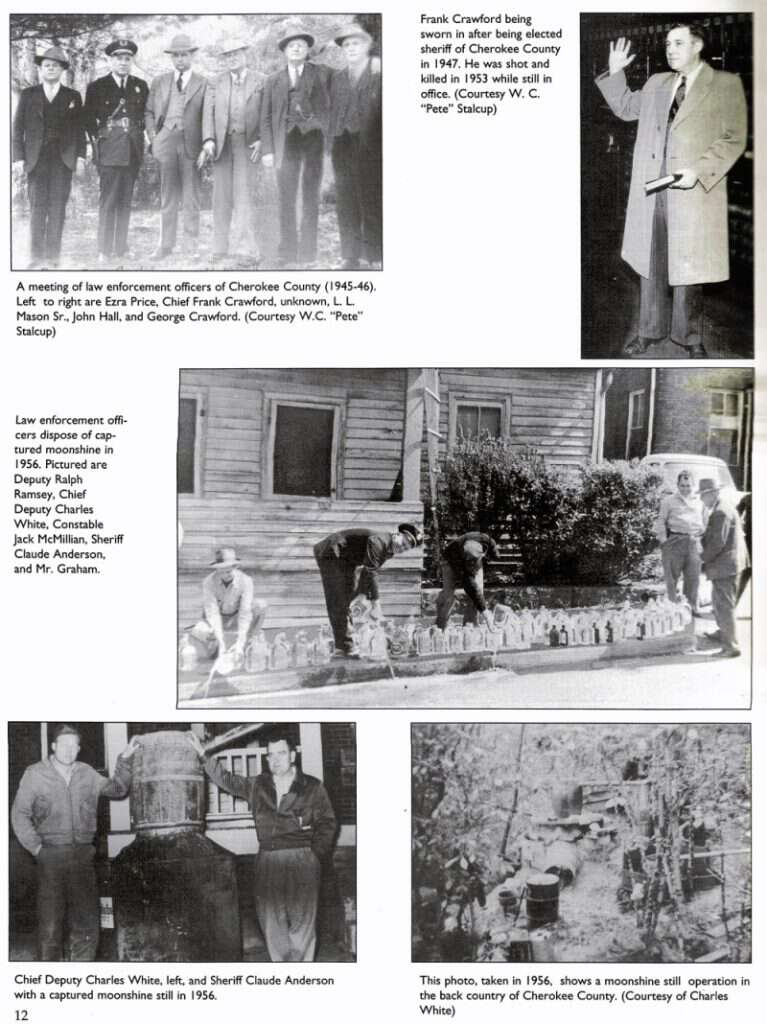 Photos courtesy of the Cherokee County Historical Museum
high sheriff noun A sheriff, the chief law enforcement officer of a county, in contrast to deputy sheriffs, constables, and other officers. Cf short sheriff.
1939 Hall Coll. Gatlinburg TN My daddy was high sheriff. (Richard Reagan) 1956 Hall Coll. Jones Cove TN Grandfather come back up here to Jonesboro, Tennessee, and married in eighteen twenty-six. He was high sheriff there for a while. (Lewis Hopkins) 1958 Wood Words from Tenn 11 Here…it is usual to refer to the duly elected sheriff as the high sheriff. Not only does this pay homage to his ascendancy, but it also distinguishes him from deputy sheriffs, constables, etc. 1973 GSMNP-4:33 Well, he was just a sheriff of that section over there. He wasn't high sheriff. 1973 GSMNP-83:26 I was sworn in five time deputy sheriff, and I was a special deputy under [the] high sheriff of Sevier County two year.
Dictionary of Smoky Mountain English
———————————–
Pap always referred to the sheriff of Clay and Cherokee County as the High Sheriff. I don't think I've ever heard anyone else use the term and probably won't now that Pap's gone.
A few years back Blind Pig Reader Devonia Cochran left a humorous comment about the term high sheriff.
True story : a ZILLION years ago, I attended a school board meeting. The best I can remember – which is faulty – there were a couple kids who had been in some mischief and I think maybe it involved "illegal substance" /not sure  –  early 70s. One of the school board members who genuinely cared, leaned forward and asked the student, "Son, will you tell the High Sheriff?"  Oh Tipper, by the look on that kid's face, I don't think the student had ever heard of the Sheriff as being "high." LOL
Tipper