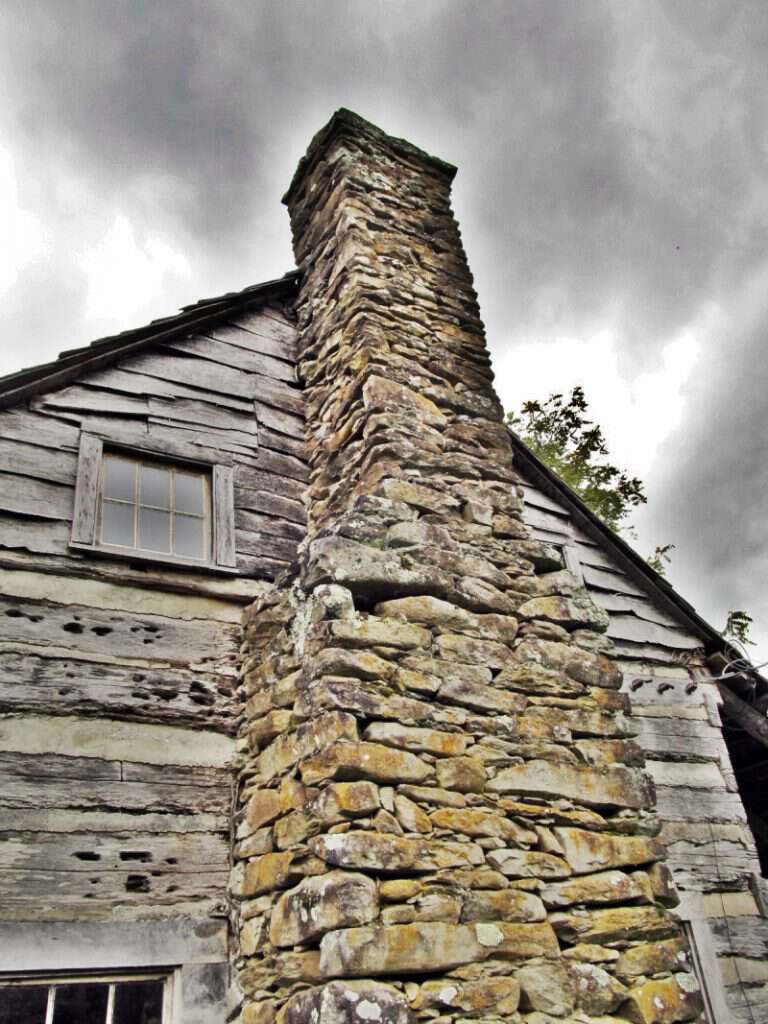 The Gunter Cabin – Fontana Village NC
Welch Cove Pioneers:
The Gunter Family
Jessie Gunter was born in the Stecoah Valley to Hiram and Bettie Gunter. He and seven siblings grew up helping work their small farm. When Nancy Catherine Richardson arrived from South Carolina to teach at the Stecoah School, she and Jessie became smitten and decided to marry.
In 1875, Jessie and Catherine traveled with their four children to Welch Cove where Jessie's brother Cyrene lived. The brothers constructed a cabin for Jessie's growing family that has since been hailed as some of the finest carpentry in all the Smokies. The walls were made from large tulip poplar trunks, split and joined with half dovetail notches. Cherry and poplar puncheons, slabs of wood flattened on one side, comprised flooring across squared joists. A staircase was built to reach the upper floor and white oak shingles were hewn for roofing. The fact that the cabin has survived so long stands as a testament to the quality of the brothers' work.
Sadly, the family only enjoyed the cabin for a short time. A great blizzard assailed the area in the winter of 1884. Two of the Gunter children, 10 year old Bettie and 14 year old Hiram, fell gravely ill. In the absence of a doctor, both children succumbed to their illness and passed away as the blizzard raged outside.
Jessie, refusing to bury his boy and girl in a "green wood coffin," used the only dry lumber available: his puncheon floors. In a coffin wide enough for both children, they were laid to rest in what would become the Welch Cove Cemetery. Catherine battled depression for four years after this horrific loss until she, too, passed away in her sleep in 1888. Jessie fashioned her coffin in the same way as the first before leaving the cabin floorless and returning to Stecoah Valley.
~Excerpt from Fontana Village Plaque that hangs in the restored Gunter Cabin.
——————–
Last week some folks at work had to go to Fontana Village for a few classes and that got me to thinking about the Gunter Cabin and the sad sad story of Jesse and Catherine. I wonder if the people who moved in after Jesse left replaced the floor…and if they knew why it was missing.
I went to elementary school with a girl who's last name was Gunter I wish I could go back in time and tell her to ask her grandmother or grandfather if they knew of Jesse Gunter.
If you've never been to the Stecoah and Fontana Village area of Graham County NC you need to go-a beautiful place indeed.
Tipper