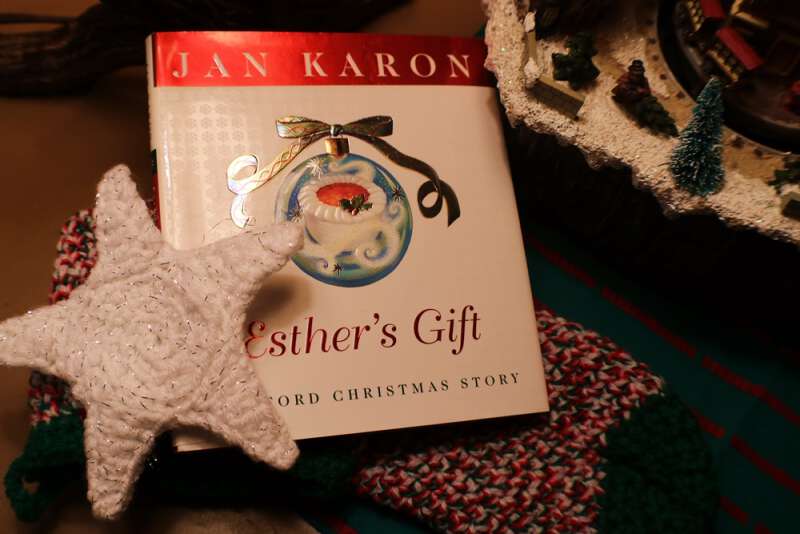 There are a lot of good things about working at a college. I love my co-workers and I love love watching and hopefully helping the students achieve their educational goals.
I have a great office it even has a window. Not that I ever look out the window because it's directly behind me! Anyway the best part of my office is that it's in the building that holds the library. I like knowing all those books are just down the hallway from me. The library ladies are wonderful and are always helpful and encouraging to every person who visits.
As with most libraries every once in a while the books have to be cleaned out to make room for more. As an avid book reader I keep an eye out for books that are being sold as discards and sometimes they even have books for free!!
Way back in the summer with the hot sun beating down I found several Christmas books among the college library's discards. I grabbed them up thinking I would read them later in the year as my favorite holiday approached. The book in the photo, Esther's Gift, was one of the discards.
The short book tells a sweet Christmas story. Since it has a phrase I've shared on the blog: "Before you could say Jack Robinson" I decided to give it away as part of my Thankful November. If you missed the post about the phrase go here.
Leave a comment on this post for a chance to win the book along with a crocheted Christmas stocking and star ornament made by Granny. Giveaway ends on *Thursday November 30.
Winners from the last two giveaways:
More Than Moonshine – Appalachian Recipes and Recollections by Sidney Saylor Farr – the winner is…Jim Keller who said: Tipper, Farr's statement about it being a social occasion, was most definitely true here in East TN. I remember the anticipation the day before everyone trying to have everything prepared for hog killing day. There was one group of men that helped every year from a local community named "Bear town " that were very skilled helping in hog processing that you only saw for that event. I think it did bring the family and community closer together.
Allison Britt's beautiful Christmas cards: – the winner is…Sue Crane who said: Such a talent. Beautiful cards. Where did November go????
Sue and Jim if you'll email me your mailing address at [email protected] I'll get the goodies sent right too you!
Tipper