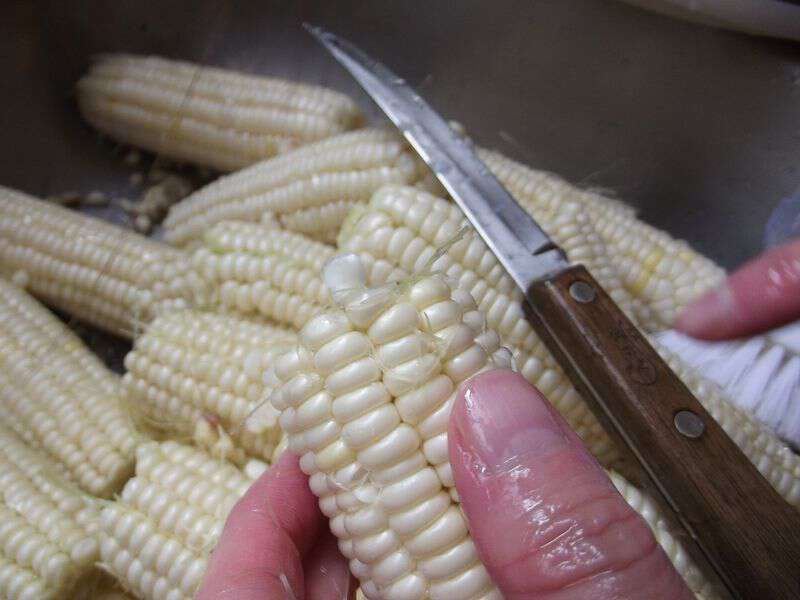 "Yep, dinner at noon and supper late in the day.
My Grandma W. Cooked dinner everyday on the wood-burning cook stove. In summer she cooked by burning corncobs left from shelling corn for the livestock. Corncobs make a quick heat and burn out fast, letting the kitchen cool down a bit after cooking.
The meal is much as you described, the pork was grown, processed, and cured right on the farm. Much of what we ate was called side meat. It was greasy and it was quite tasty. The grease was saved to make lye soap.
Leftovers were sometimes put in a hollowed out piece of stone called the spring house. It was outside the smokehouse, about the size of a bathtub. No spring ran through it. We pumped cold well water to put in it. There was no electricity until well into the 1950s, then a refrigerator called a Crosley Shelvedoor assumed leftover duties.
Some leftovers stayed on the table til supper. After dinner everything was covered with a square white cloth, nothing fancy. I am guessing it was made from flour sacks, there were always seams in it.
In summer sliced tomatoes and fried corn were delicious additions to dinner."
June 2016 ~Eldonna Ashley 
—————
Tipper