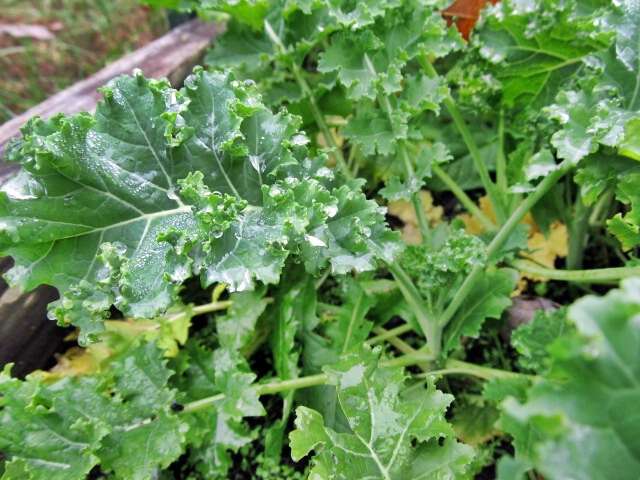 My Sow True Seed Kale has done so well that I've had plenty to eat and plenty to put away. I figured the quickest and easiest route to preserve my excess kale would be to freeze it. I looked in my preserving books and all of them said to blanch the kale for 2 to 3 minutes in boiling water. I didn't want to blanch my kale, I wanted an easier way out.
A few googles landed me on this blog 365 Days of Kale. Wow I thought this is just what I need with my abundance of kale.
I quickly found this page where the blog author gives the same directions for freezing kale as most of my books did. But…she says she has heard about a farm that doensn't blanch their kale before freezing-they just wash and freeze. Several commenters chime in that they don't blanch their kale either.  That's all I needed to hear.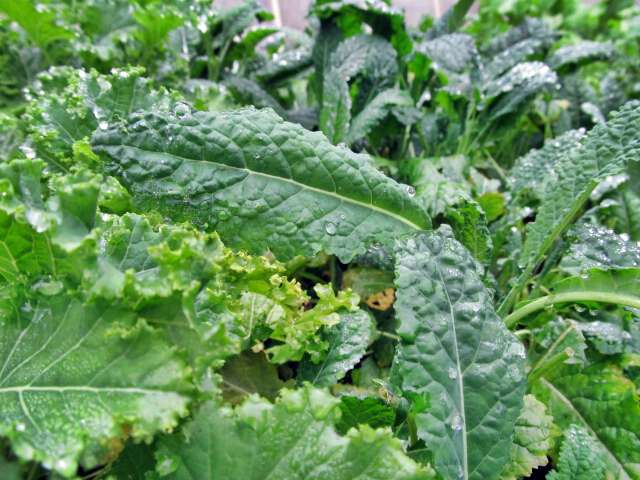 I took my largest bowl out to the kale bed and just started cutting. I didn't worry about keeping the varieties separate. Once I was done cutting I brought the kale in and looked it over good-got rid of the bugs and woody stems. Then I gave the kale a wash.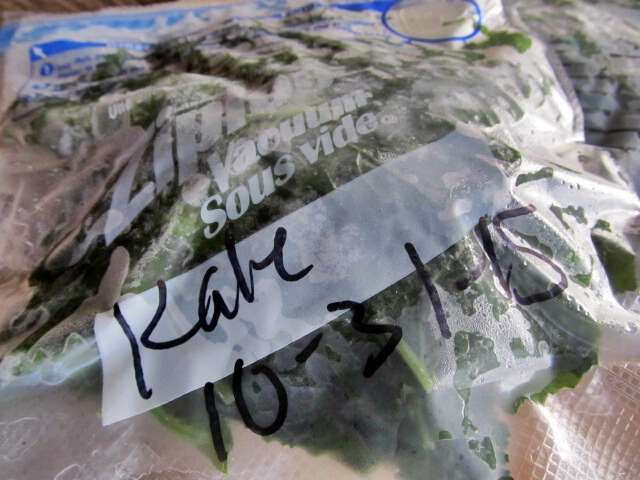 I portioned the kale out into freezer bags and wrote kale and the date on it so I'd know what it was when I was looking in the freezer later this winter. Easy peasy!
Tipper