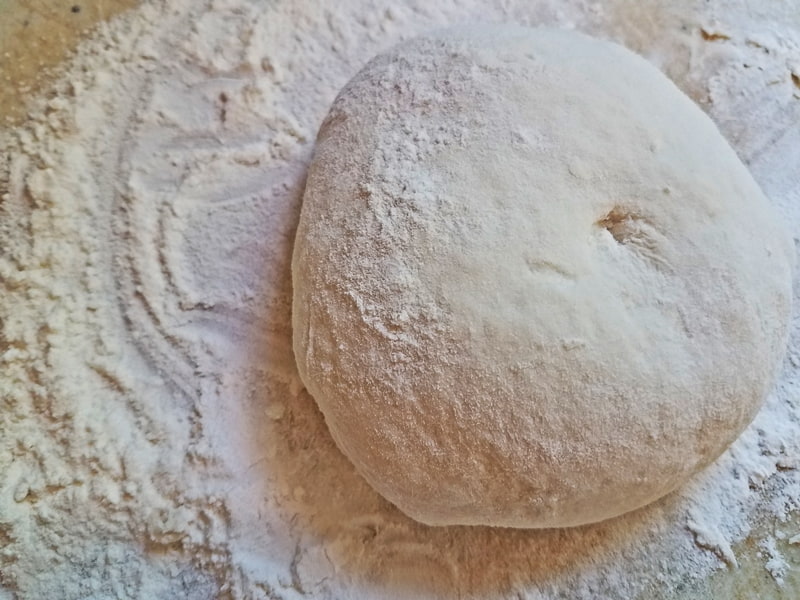 A couple of comments about pizza crust on a recent post got me to thinking about the weekly pizza I've been making for years.
I've always liked pizza and I thought I was making good pizza, until several years back the girls were invited to a birthday party at Nanette Davidson's house.
While the kids talked the grownups sat around in the kitchen watching Nanette make pizzas for everyone. Her pizza was so good—the best I'd ever eaten.
As I watched Nanette I quickly realized a few simple things would bring my pizza making skills to whole new level. Most importantly making my own crust with yeast and allowing it to rise.
In the years since the birthday party I've reached a level of pizza making that comes at least close to Nanette's 🙂
My crust recipe is super simple.
For one pizza crust
1 teaspoon yeast
1 teaspoon sugar
1/2 teaspoon salt
3/4 cup hot water
1 1/2 cup to 1 3/4 cup flour (I usually use bread flour, but if I'm out I use all-purpose flour)
additional flour needed for kneading and rolling crust out
I use a stand mixer to make the dough, but you could use a regular mixer or even do it by hand.
Mix yeast, sugar, and water together and let sit for 5 minutes.
Add salt and slowly start mixing in flour. Using a mixer really makes this part easy.
Over the years I've figured out the texture of crust we like the best. If the dough is a little wet when you take it from the mixer, the crust has a lighter texture. If you let the dough completely form in the mixer until it's ready to rise the crust will have a chewier texture-more like a deep dish or pan pizza.
We like the lighter crust, so I only use 1 1/2 cup of flour and remove dough from the mixer while its still a little wet. I knead the extra flour needed into the crust on a cutting board. It doesn't take much more flour, maybe few tablespoons.
Let dough rise in a covered greased bowl in a warm place for about an hour.
Another thing that brought my pizza making skills to another level is using a pizza stone. I put the stone in a cold oven and set the temperature to bake at 500 degrees. When the oven comes to temperature I carefully take out the heated stone and place the rolled out crust on it and add sauce and toppings.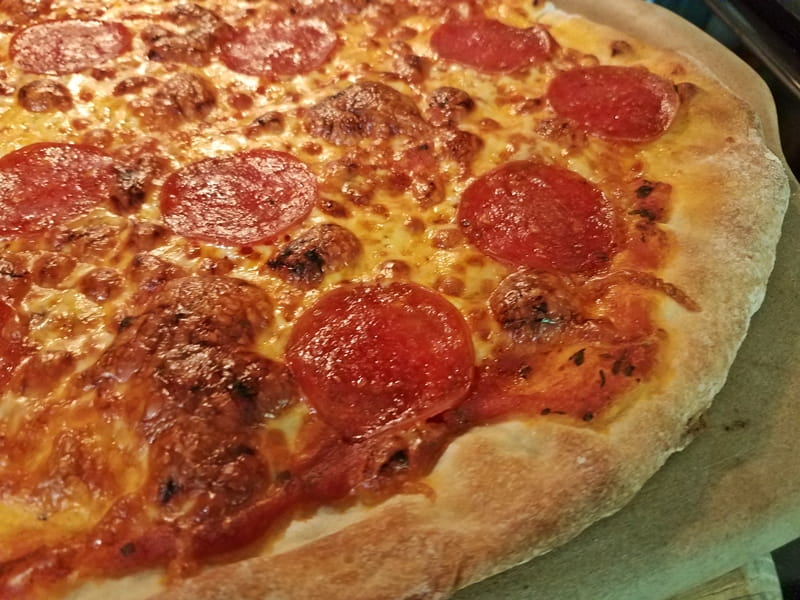 Carefully put the hot stone back in the oven on the lowest rack and cook for about 10 minutes or till done and you'll have a dandy pizza.
Tipper
Subscribe for FREE and get a daily dose of Appalachia in your inbox