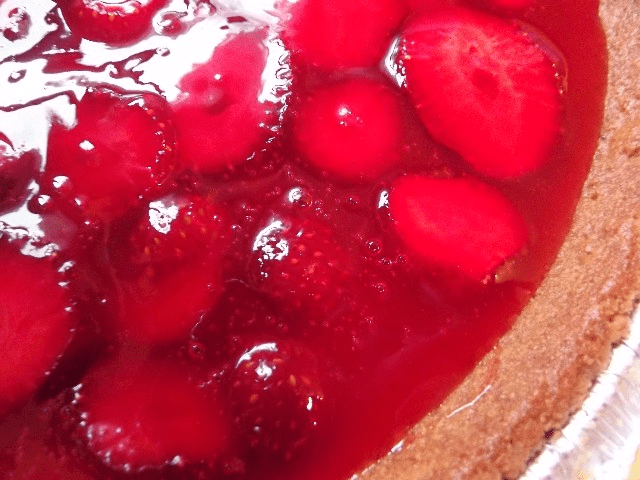 Local strawberries are finally ripe! We've been eating them like crazy. My favorite way is to just grab a handful and munch. I did manage to save enough to make a pie out of the last bunch though.
I grew up eating this version of Strawberry Pie, some people call it Shoney's Strawberry Pie because the restaurant makes a very similar version.
You need:
1 pre-baked graham cracker pie crust (I always brush my crust with egg and bake it for 5-7 minutes at 375. Baking it seems to keep the crust crisper.
1 cup sugar
1 cup water
3 tablespoons cornstarch
3 tablespoons of strawberry jello powder
2 cups sliced fresh strawberries
Mix sugar, water, and cornstarch-cook until thick and clear. Remove from heat.
Stir strawberry jello into mixture.
Place sliced strawberries into baked pie shell and pour sugar mixture over them.
Place pie in frig until firm.
I've eaten the pie with whipped cream spread on top, but most of the time I leave it off because the pie is plenty sweet enough.
Tipper