Today's post was written by Paul.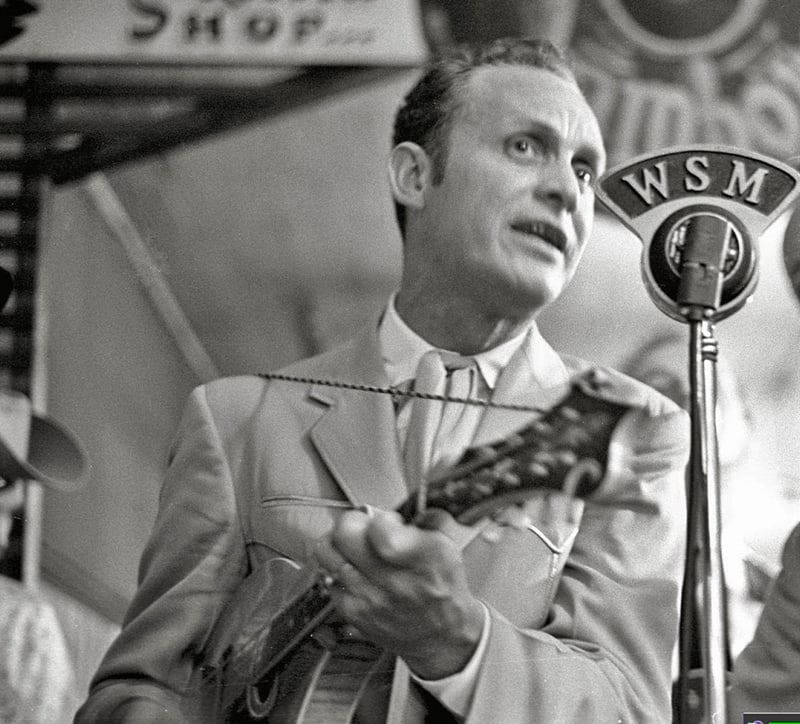 Ira Louvin
Where to begin with Ira Louvin? Put simply, he was one of the most gifted and talented human beings to ever walk on planet Earth (in my opinion).
I can think of no writer other than Albert E Brumley who was possibly more prolific and effective as a writer of gospel songs; Ira is perhaps the most under-rated writer of country music, composing songs as far apart stylistically as "Get Acquainted Waltz" and "Scared of the Blues;" he was probably as good of a mandolin player as existed in the 50's (judging not only from polished recordings but from things like "Listen to the Mockingbird" in live recordings); he was a tremendous arranger of music; he mastered the tenor guitar; he was an a brilliant comedic writer, artist, cartoonist, luthier, etc.; and after hearing the discovered demo of "Red Hen Boogie" on the album Love and Wealth (give it a listen here: https://www.youtube.com/watch?v=fJqlQ… and be sure to go to 1:55 for the full intensity!), I've come to the conclusion that he had inhuman control over his voice (either that or he could train chickens to cluck intensely in time to the music 🙂 He had all of these talents, not to mention that he could sing high harmony like no one before or since (though Pap was right there with him in that department).
This guy could do/did everything! I've read at least three books about the Louvins, beginning with one that I found at Appalachian University in the early 90's and right up to Charlie's more recent account in "Satan is Real." All of these books devote a lot of text to describing Ira's temper and his alcoholism.
There's even a wild German musical play that seemingly paints the good brother/bad brother theme quite literally. If you're willing to scroll through hundreds of Louvin-related videos, you can find some scenes from it on YouTube.
When I read the first book, I was downright angry at Ira, but over time, my views have changed a lot. Not only do I see him much more as a tortured genius than as a jerk, but I also realize that all the books (accurate though they may be) tell only one side of the story, and there's always another side to any conflicts.
Killed tragically in '65 in a car accident, Ira hasn't been here to tell his side. I definitely don't mean to say that Charlie or anyone has tried to misrepresent Ira. I have great love and respect for Charlie, not only as a singer and musician but as a person too, as I was lucky enough to speak with him on several occasions and spend an entire day with him in Bell Buckle, Tennessee. I am only saying that I think Ira should be remembered in a positive light for the countless good things and powerful impact he had on music and on people. Wouldn't we all want to be remembered for the good things about us? We all have our faults, especially in moments of frustration and especially if combined with and magnified by addiction.
Ira may have been a difficult person, but there's no way a man could write the words that he wrote nor sing with such beautiful and haunting sincerity unless he was deeply a good soul. Lord willing, I hope to upload one of his masterpiece songs each year on his birthday to honor the musical gifts that he gave to the world. If I could live another 100 years, I wouldn't even be halfway through his catalog for gospel songs alone! 
I hope you enjoyed Paul's post and his singing. He uploaded the video to our Youtube channel on Ira's birthday.
Tipper
Subscribe for FREE and get a daily dose of Appalachia in your inbox