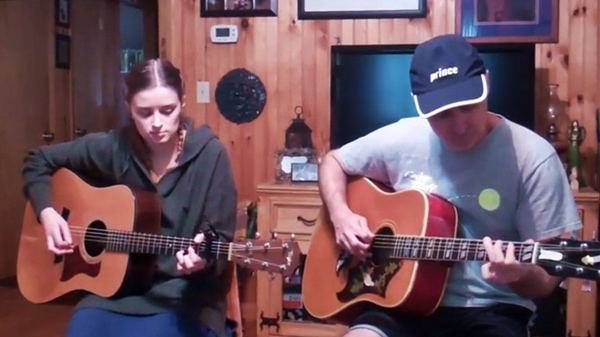 Hank Williams, Sr.'s birthday was last week, September 17 to be exact.
Paul decided to film a cover of one of his songs in honor of the special day. You might remember last year he did one of Hank's tear-jerkers "A Picture from Life's Other Side."
Although the words in the one Paul chose to do this year are also sad, the song is lively and jumps along. Paul's flat top picking really shines on the peppy number. He got Chatter to play rhythm along with him and I think it turned out great even though they didn't even practice it.
I hope you enjoyed the song as much as I do! You can tell by the laughter at the end Paul and Chatter had a lot of fun doing it.
Tipper
Subscribe for FREE and get a daily dose of Appalachia in your inbox