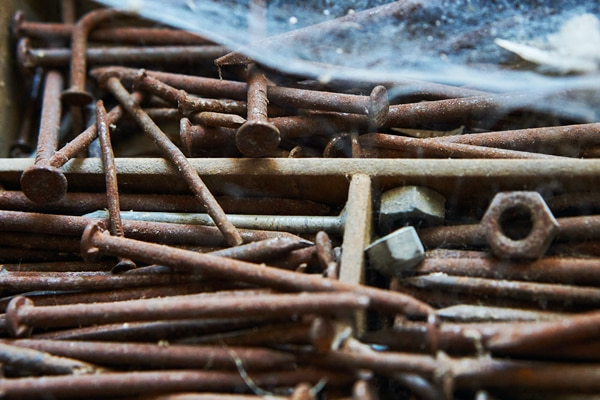 One very hot summer, right in the middle of dog days, we had about 17 to cook for, they were all buzzing around like bees and it was my lot to fix lunch or as we called it then dinner.
We only had foot fans and sometimes we would set them in windows for more cooling.
I was busy making a four layer chocolate cake and my nerves were running thin from the heat and the people. Mama was outside with a bunch of them walking around and stepped on a rusty nail.
My brother-n-law came running in and said "Your Mother stepped on a nail and we can't persuade her to go to the doctor." I said "Wait a few more seconds and I'll have my cake iced and I'll be out there."
So I went and she began her song and dance that she wasn't going to no doctor.  I said "I don't have the time to stand here and watch you take lock jaw you do know it's dog days?" Boy up she came and went straight into the house to change her dress for the trip. Some of the others took her for a tetanus shot while I finished my dinner and fed 17.
—Mary Lou McKillip 
---
Tipper
Subscribe for FREE and get a daily dose of Appalachia in your inbox