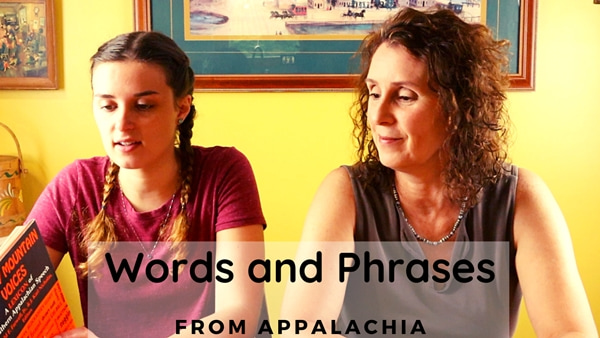 Last weekend Chatter and I pulled out some of my favorite Appalachian language books and made a video.
I've had several folks ask me if I'm going to go "live" on my new YouTube channel. Going live means I film the video live and people can watch and comment in real time. I'm not sure I'm ready to do it yet, but I have been thinking about it.
Chatter and I tackled the video like what we imagined going live would be like by picking random words and talking off the top of our heads. Its still actually nothing like going live I'm sure, but hopefully it made for a video you can enjoy.
I hope you enjoyed the video! If any random words or phrases from Appalachia came to your mind while watching, please leave a comment and tell us about them.
Help me celebrate Appalachia by subscribing to my YouTube channel!

---
*UPDATE on Ken Roper: Ken is still in the hospital. His heart cath showed several blockages. Please continue to pray for his recovery. I've sent word that the whole Blind Pig and The Acorn family is thinking of him!
Tipper
Subscribe for FREE and get a daily dose of Appalachia in your inbox