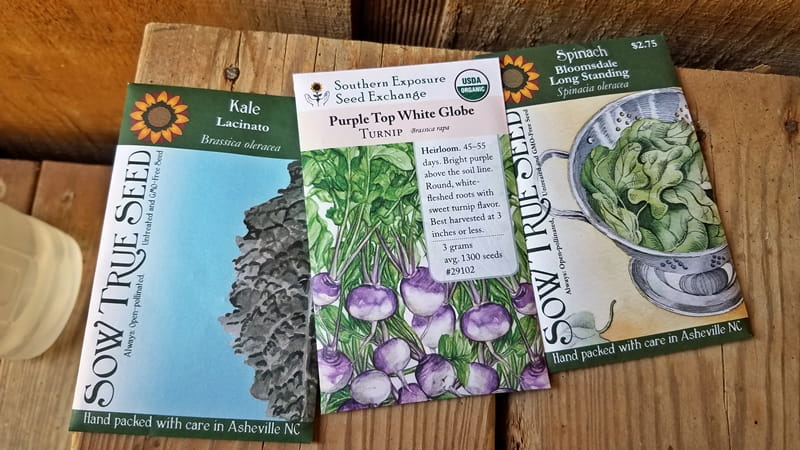 I'm so excited—all the seeds I planted last weekend are up, well all except the beets and they always seem to take forever.
I managed to plant turnips, kale, spinach, beets, and radishes. Its sort of silly how happy I feel over those little green leaves protruding from the ground. You'd think I hadn't grown anything in a good long time when actually I've planted things all along since last March. I guess I'm so happy because last fall none of the things I planted came up…until this spring!
My heart goes out to the people facing flooding and fires. I expect we'll get plenty of rain in the coming days.
If you planted anything for fall please tell us about it.
---
I wanted to share some worrying news with you. Longtime Blind Pig reader and family friend Ken Roper is in the hospital in Asheville. Here'e an update from his daughter Jennifer:
My Dad is at Mission hospital in Asheville. He was transferred from Murphy Medical/ Tri County on Tuesday night after a fall. Our good & gracious Lord sent a friend by who found him on the floor, where he had been for at least 6-8 hours. They are running tests, he will have a heart cath done this morning. Please reach out to everyone you know who has faith to join us in prayer to our Heavenly Father for my dear Daddy. God bless. I'll do my best to keep the "Blind Pig Family" updated.
I'll be praying for Ken and I hope you will be too!!
Tipper
Subscribe for FREE and get a daily dose of Appalachia in your inbox