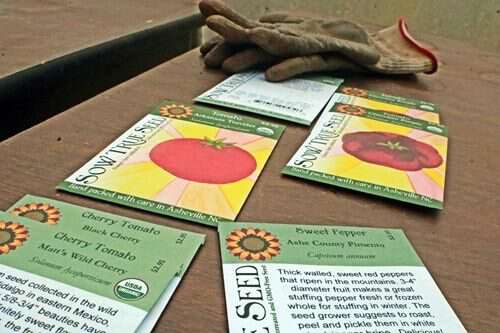 The Deer Hunter and I got our tomato and pepper seedlings planted and we managed to give the greenhouse a good cleaning too and boy did it need it!
Sow True Seed offers a wide variety of heirloom tomato seeds. In fact they offer so many that I'm often tempted to try them all. The problem with trying them all is we have limited garden space.
A few years back I decided I would stick to growing the tomato varieties that grow best for us. We always grow Cherokee Purple, Mountain Princess, and Black Cherry. Those are our tried and true tomatoes that always produce well and please our taste buds the most.
For the past few years I've been tempted to try a new Sow True Seed tommy-toe tomato called Matt's Wild Cherry. For those of you who don't know The Deer Hunter's given name is Matt. This year I gave in to the temptation and planted a few of Matt's Wild Cherry to see if we liked them.
A few years back Sow True Seed ran out of Mountain Princess seeds before I got mine and I tried Arkansas Traveler. The substitute did very well for us, but since then I've stuck to Mountain Princess. This year we planted a few Arkansas Travelers too.
Typically we plant too many tomatoes and even though we give some away we still end up with over crowded beds. This year our goal is to plant fewer tomato plants and have less waste with healthier plants.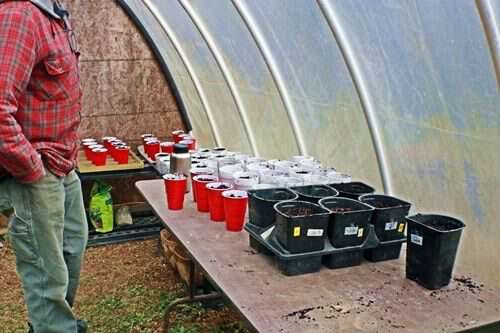 The only sweet pepper we planted was a new Sow True Seed variety Ashe County Pimento.
Usually we only start tomatoes and peppers in the greenhouse. This year I planted a few melons to see if the jump start on growing might help them actually produce fruit for me here on the north side of the mountain.
Tipper
Subscribe for FREE and get a daily dose of Appalachia in your inbox