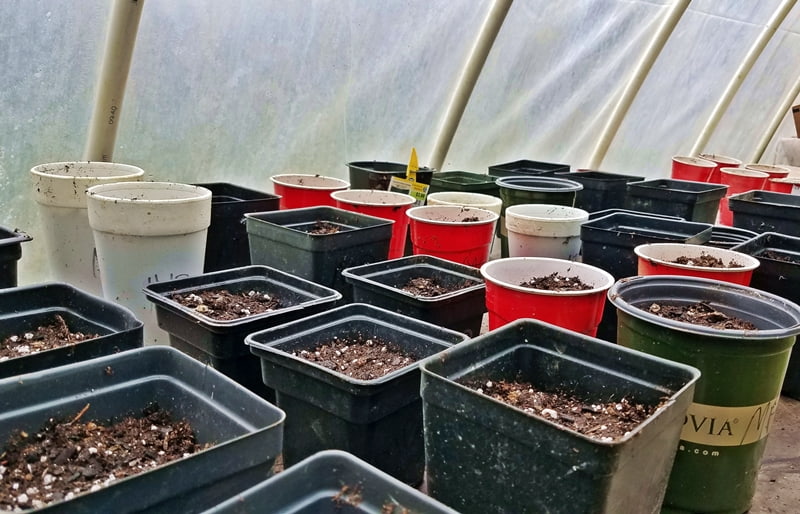 Tomato and pepper seedlings
We probably shouldn't have but we planted our spring veggies.
Was it too early to plant? Nope, but it probably was too wet.
About a week ago The Deer Hunter plowed up the entire garden area just hours before the set of rainy days that followed so the ground had at least been turned once.
The day we planted radishes, beets, lettuce, and onions he tried to caution me about planting in the almost muddy soil, but I was determined. I said "We're running out of time and it's not like its going to quit raining anytime soon!"
I was right on the rain part we'd barely finished when the downpour started again.
At least it was dry in the greenhouse…well if you don't count the ground nor the pond you have to cross to get in the door.
Tomatoes and peppers are seeded now if the sun will just shine maybe we'll have a start on the garden.
Tipper
Subscribe for FREE and get a daily dose of Appalachia in your inbox