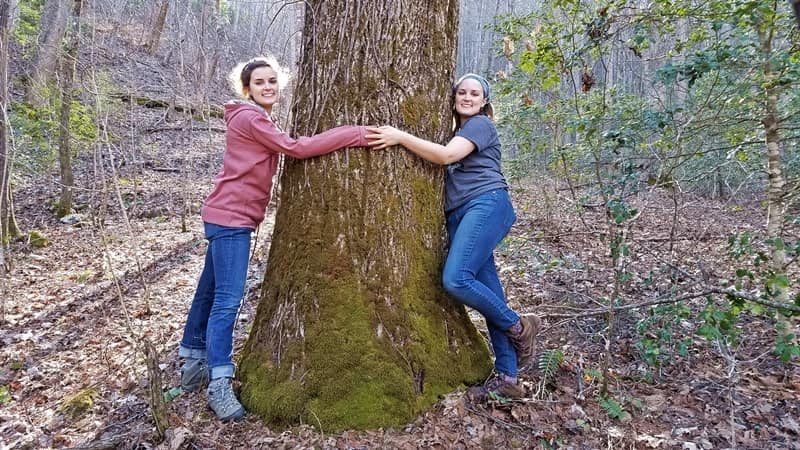 A few weekends ago we went on a long hike up the creek. The Deer Hunter wanted to show Chitter where the creek fed out from the Ad Roberson Cove. Things had changed since the last time he was there and the view wasn't as impressive as he remembered it. The Ivies and Laurel had choked the area off till it was hard to see where the creek actually flowed in. He said it used to be one of his favorite places and he'd always stop and look back at the creek coming out of the cove as he headed on up to hunt.
Since we were in the vicinity  The Deer Hunter said he wanted to show us one of the biggest Hickory trees he'd ever seen. As you can see from the photo it's a dandy.
View this post on Instagram
As you might have figured there was some silliness from the girls on the trip—you can see some of it in the video above.
Tipper
Subscribe for FREE and get a daily dose of Appalachia in your inbox