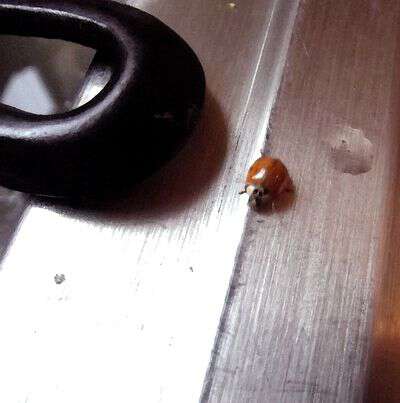 Lady bug lady bug fly away home; 
Bring me good weather whenever you come. 
When I used to clean houses-several of the home owners fought a never ending battle with lady bugs invading their homes. I'd vacuum up about a gazillion-only to have 2 gazillion waiting on me the next week when I went to clean.
Paul has an army of lady bugs living with him-Granny and Pap not so much-just a few here and there. And me-I never even seen one in our house-until this year.
I figured out early on they like light colored houses-and houses that sit in a sunshiny location. Since our house is wood, and sits on the north side of the mountain, we've never had to worry about them till now. And thankfully-so far our lady bug population is more like Granny and Pap's-minimal.
How about where you live-got lady bugs?
Tipper
Appalachia Through My Eyes – A series of photographs from my life in Southern Appalachia.