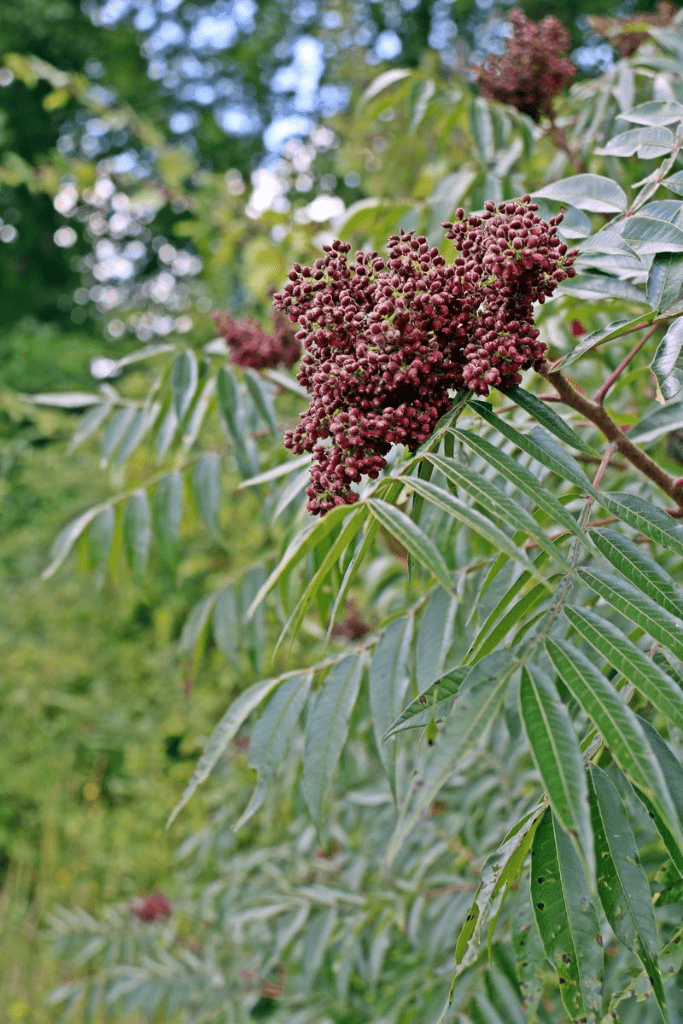 Shumake noun The sumac bush (Rhus glabra). Its bark is made into a preparation to treat burns, and its blossoms and fruit are used for a tea drunk as medicine or for refreshment and called sumacade.
….1927 Thornborough Tramping 466 He also told me that the mountain people call hemlock "spruce pine," the black spruce "he-balsam," the Fraser balsam "she-balsam," the sumac "shumake," the butternut "white walnut," while cucumber is humorously called "cowcucumber." 1936 LAMASAS (Madison Co NC, Swain Co NC). 1966-68 DARE = causes itching and swelling (Brasstown NC, Burnsville NC, Cherokee NC, Spruce Pine NC). [1971 Krochmal et al. Medicinal Plants Appal 214 The dried ripe fruit of sumac is valuable as a source of tannic acid. Preparations of these fruits are effective as astringents, anti-diuretics, and tonics. In Appalachia, leaves are smoked to treat asthma.]
Dictionary of Smoky Mountain English
——————–
Shumake (sounds like shoe make) is another word that I didn't realize…well I didn't realize it wasn't a word.
Until recently, I thought Sumac was a totally different plant than shoe-make which I've known about my entire life.
Research online and in books tells me red sumac (shoe-make) is safe for eating. White Sumac is the one that is poisonous and will cause itching and hives.
Tipper