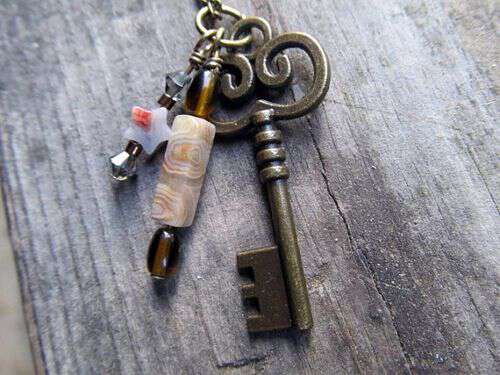 Chitter has been working like one of Santa's elves to fill her Etsy shop, Stamey Creek Creations, with goodies for Christmas. The girl's got everything from awesome key necklaces to…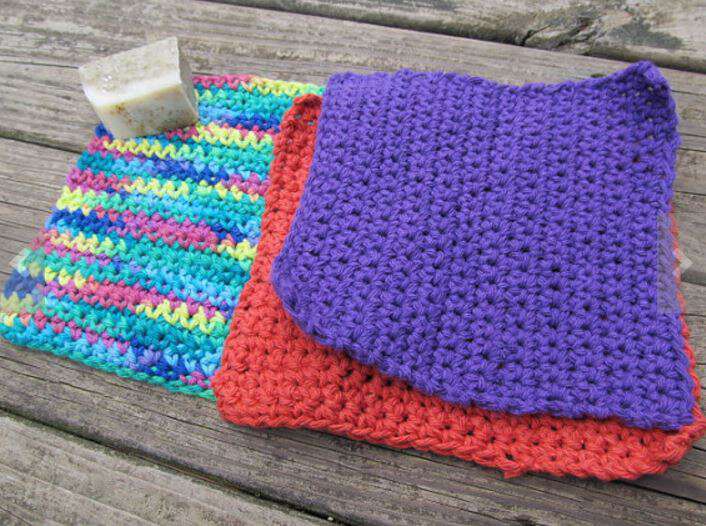 crocheted dishtowels. She's also got: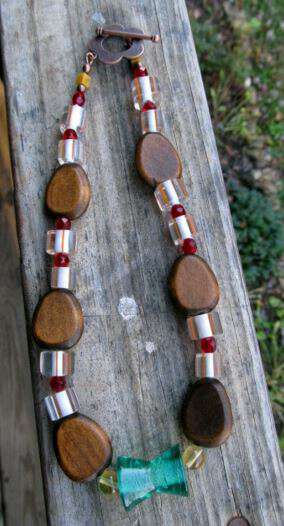 some of those chunky necklaces that are so popular right now. Look at that clasp-that's what I like. It's pretty but mainly-it's oh so easy to put on! Chitter uses a similar clasp on a lot of her jewelry and I love how easy the clasps are to hook.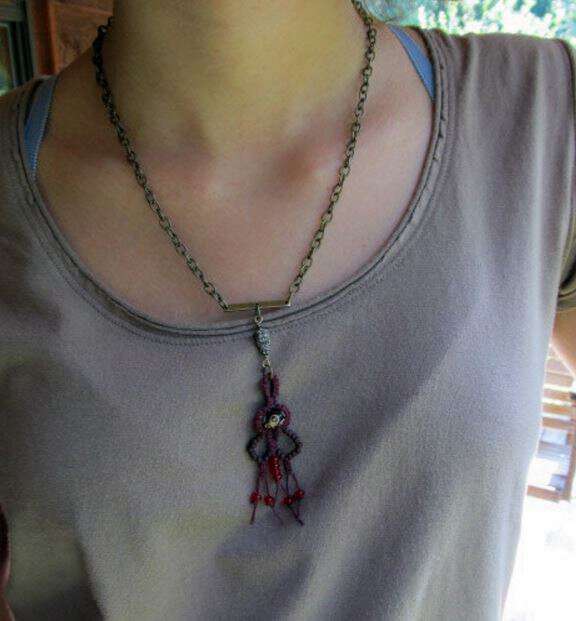 She's also been doing some very intricate macrame-beading-metal work. This necklace is a work of art and I especially love the little owl. Reminds me of these little birdie earrings she did-love them too.
Jump over to Chitter's Stamey Creek Creations Etsy Shop and see  if any of her items fit the needs of your Christmas present list. Her prices are very reasonable…almost too reasonable when it comes to handmade creations.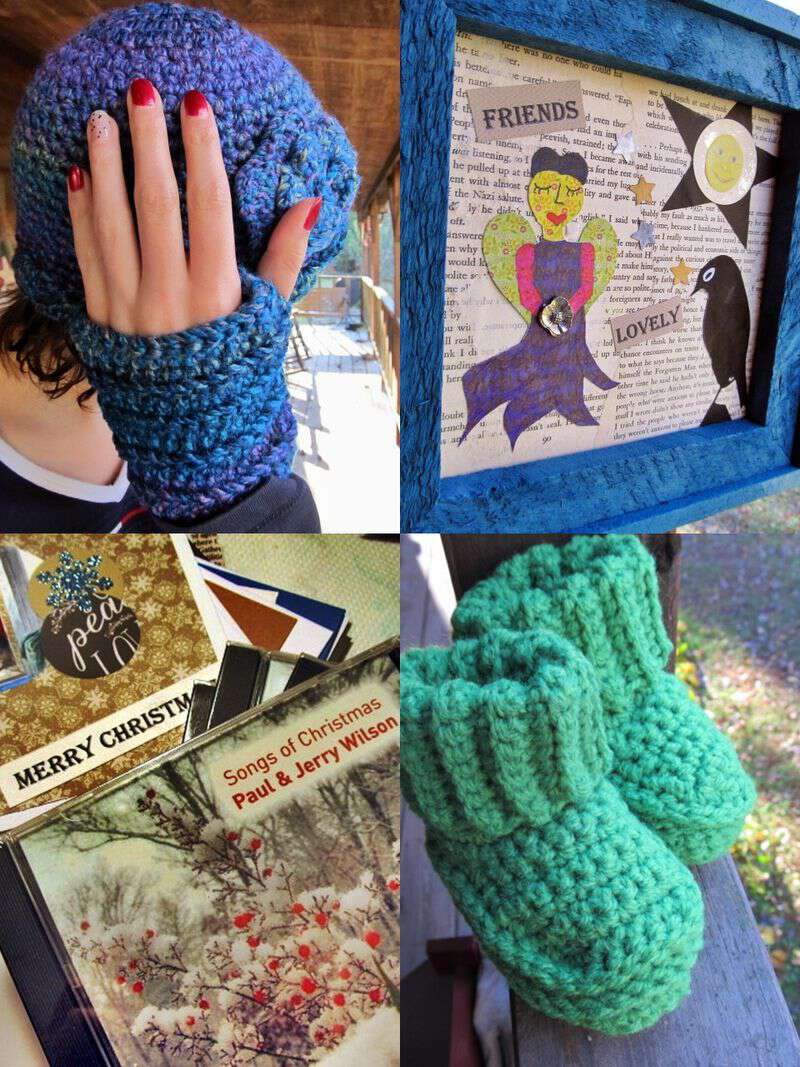 While you're there be sure to visit the Blind Pig & the Acorn Etsy shop too. Granny's made some lovely hat and glove sets along with some adorable baby shoes and if you're not finished decorating for Christmas be sure to check out her Christmas items. The Songs of Christmas cds are still available as well as Pap and Paul's Lamp Lighting cd  and there's even  a couple of my folkart pieces.
Tipper