The Deer Hunter, Chatter, Chitter, and I planted the rest of Granny's garden for her Mother's Day gift. It might have been the hardest garden I've ever planted.
Chitter and her Daddy took turns using Pap's tiller to turn the soil. The garden had already been tilled earlier this spring, so it was easy going. Hoeing the cabbage and onions Pap and Chitter planted was tough.
Like many from his generation Pap believed in keeping everything he thought might be of use, and he believed in keeping it all handy in case he needed it. Old rags in the trunk of his car, empty plastic containers near every corner of the house, and belts hanging around the yard-you can see the two he hung on Granny's clothesline in the photo above.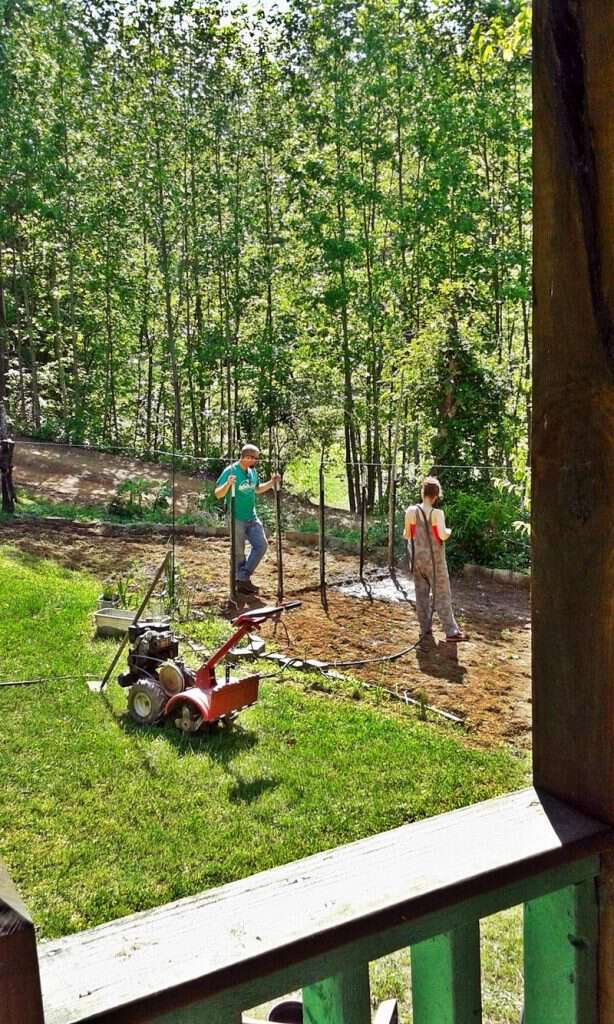 While we worked Granny set on the porch and watched. Other than Pap's heart problems he was in good shape and could still get around easily, Granny is much more feeble than he was even though she doesn't suffer from the serious health problems he did. I'm not even sure I should have planted the garden, but it seemed like what I needed to do. I know she doesn't need all the vegetables it will produce, but I hope the garden will give her something to think on and plan for.
Granny was pleased as punch once the cucumbers, squash, zucchini, tomatoes, peppers, and cornfield beans were planted. She said the only thing was, she wished Pap was here to enjoy it too.
One of Pap's terms of endearment for Granny was mama san. Way back in 2009 we filmed Deep Elem Blues. Its an old song and practically everyone who sings it uses slightly different words. In our video Paul changes the references to mother and father throughout the song. In the last line he uses mamma san and daddy san as a way of paying tribute to Pap and Granny. I love the small smile he throws Pap's way when he says mamma san.
On more than one occasion Pap told me that he believed Granny was the best mother he knew. He said "Your Momma loves you kids and worries about you like nobody I ever seen. From the very start her mothering made me overlook any other faults she may have had. I wouldn't have wanted my children to have had anyone else for a mother."
Happy Mother's Day Granny – I wholeheartedly agree with Pap I wouldn't have chosen any other Mother than you.
Tipper