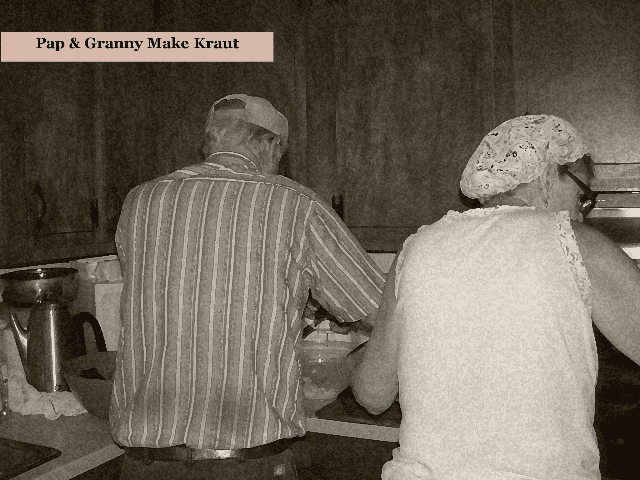 Granny and Pap make kraut in the jar.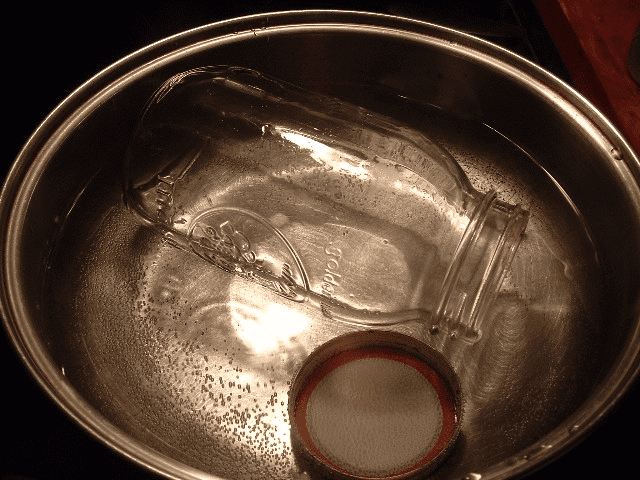 While Pap chops the cabbage Granny sterilizes the jar. I have no clue why she only does one at a time, but that's how she does it.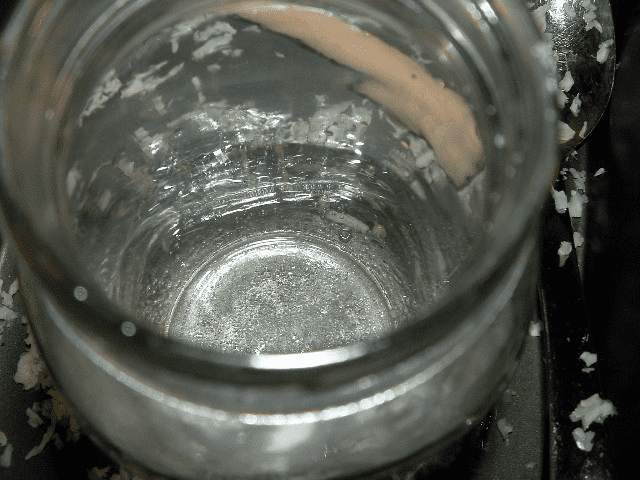 Granny puts one teaspoon of sugar in a sterilized jar;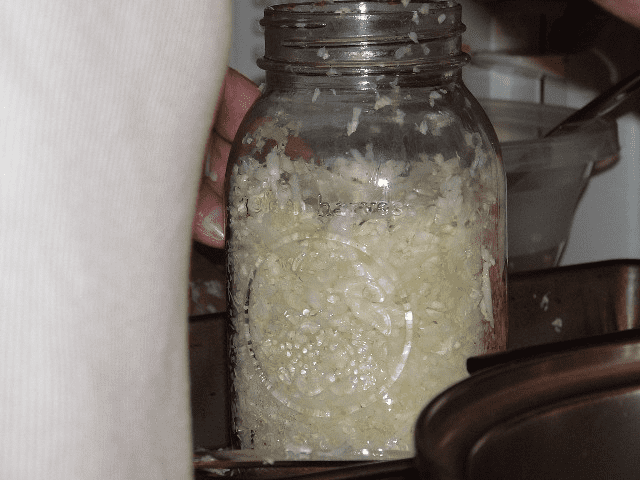 she packs the jar full of chopped cabbage, but not too tightly. Granny says it needs a little room to work.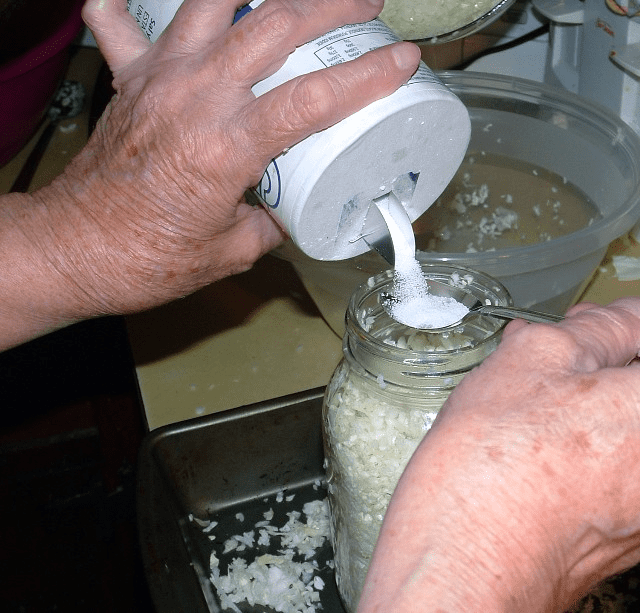 On top of the cabbage Granny adds 2 teaspoons of salt.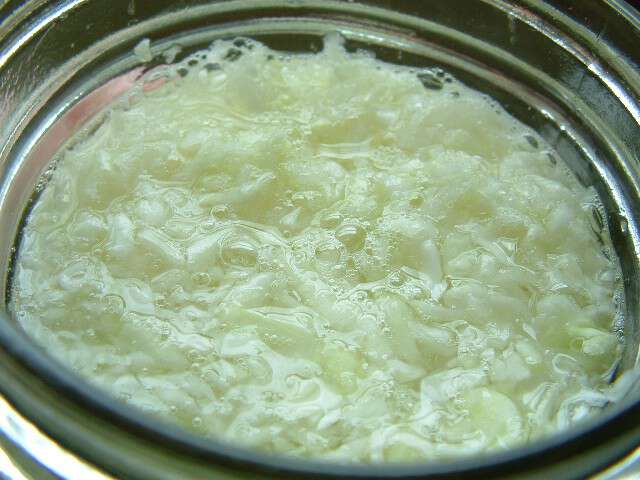 Then she fills the jar with cold water; adds the lid and ring and seals tightly.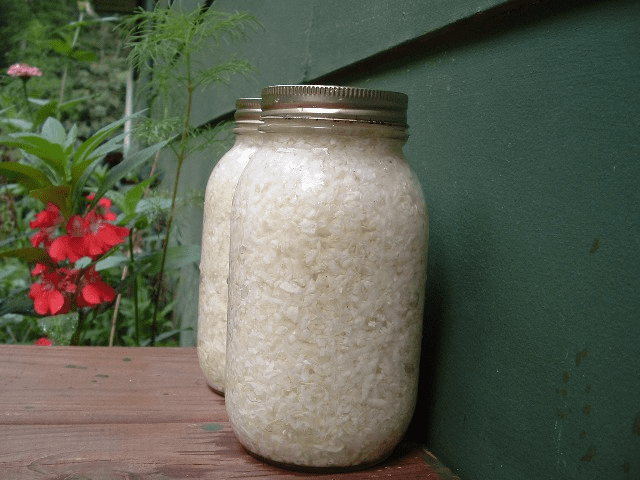 Granny sits the jars out on the porch while the kraut is making. Sometimes the juice will seep out around the lids and the mess is easier to clean up if it's outside.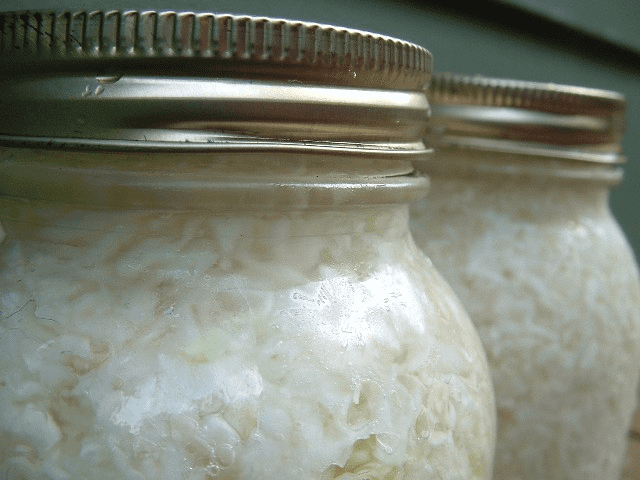 I asked Granny how long it took the kraut to make she said "Oh at least 2 or 3 weeks, but I like to leave mine on the porch till cold weather then I'll carry it to the basement."
I said "Does a jar ever explode?" Granny said "Why Lord no it may run out some but it won't explode." Granny is a worrier, so after a few minutes she said "Well if it ever did explode it wouldn't hurt nothing outside no way."
Tipper
This post was originally published here on the Blind Pig in 2011.