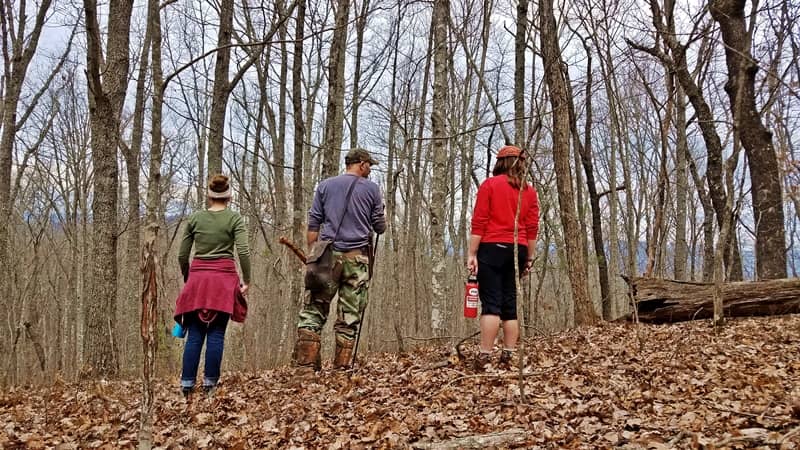 Last Sunday I decided I wanted to go to the flat on the ridge behind our house. I announced my intentions and lickety split I had three fellow hikers.
The short trip up to the top of the ridge got hijacked about the time we left the yard and we ended up staying gone much longer than I had planned.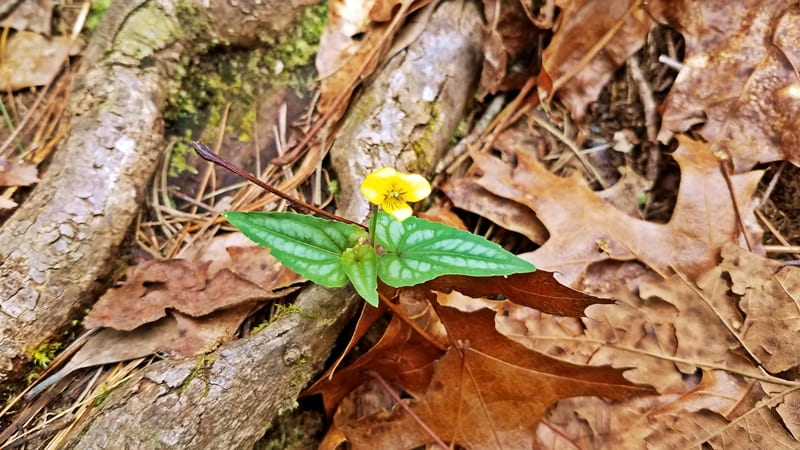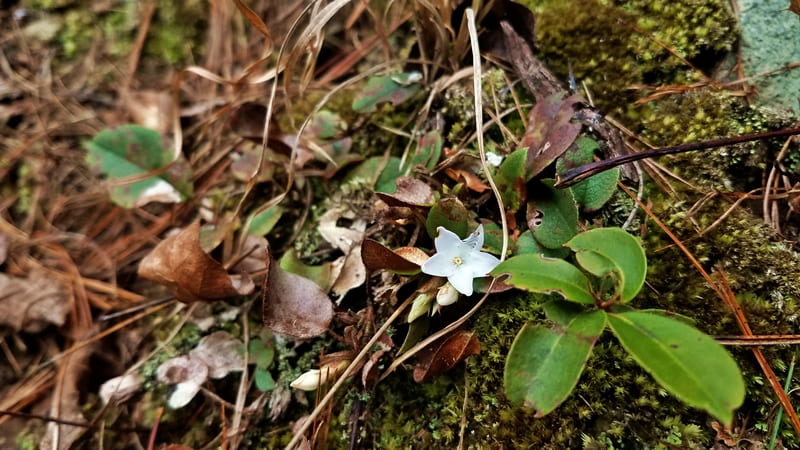 Nature's spring beauties were out to catch our eyes as we tromped through dappled woods.
Pretty yellow violets popped out at me and trailing arbutus tickled my nose with its sweet scent.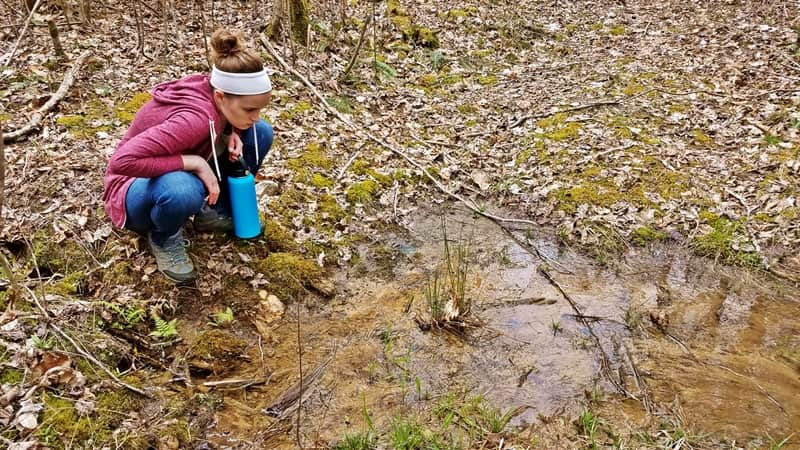 We've been up the creek more than usual in the last several weeks and every trip we've stopped at a wet weather spring to see if we see any frog eggs.
I can remember years when the spring was totally dry or barely wet, but for the last few years its been so wet it's formed a small pond of water before going on off in the woods towards the creek.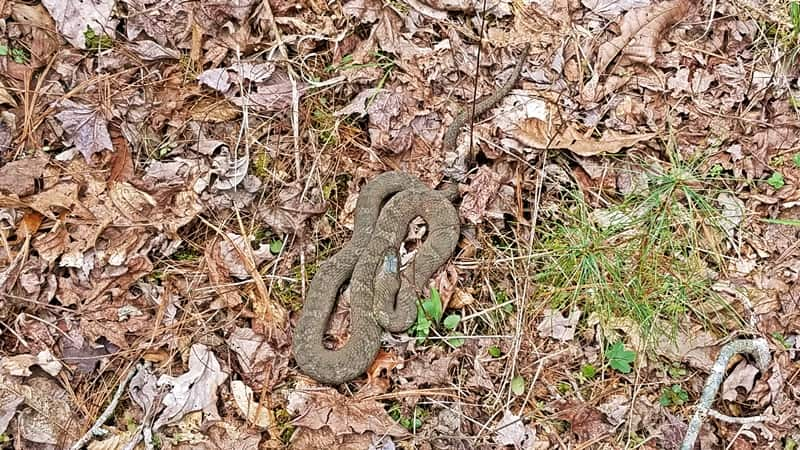 The whole troop passed this guy up. I noticed him as I trailed behind the others. The snake was slow moving, in fact we thought he was dead for a few minutes.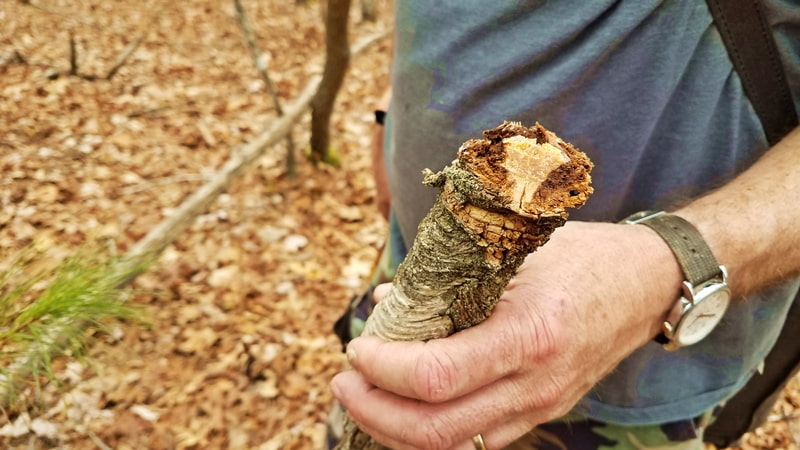 The Deer Hunter is always on the lookout for rich pine. He found a few pieces to bring home on our trip.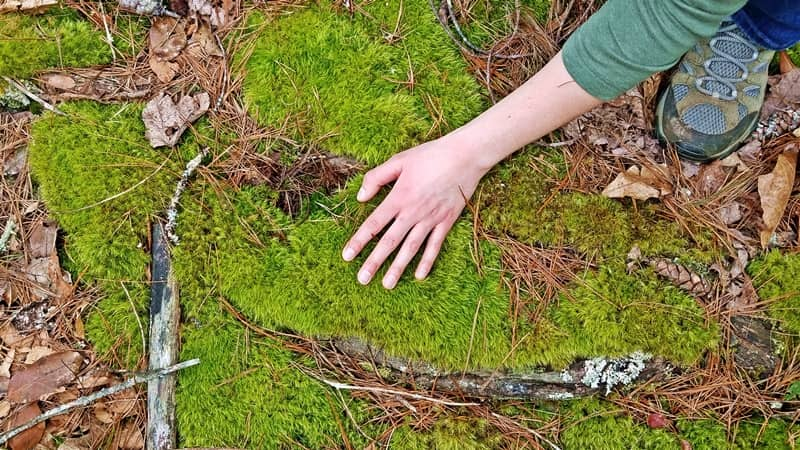 This time of the year moss will really catch your eye as you look through the still leafless trees. Chatter and I thought about laying down on this patch and taking a quick nap 🙂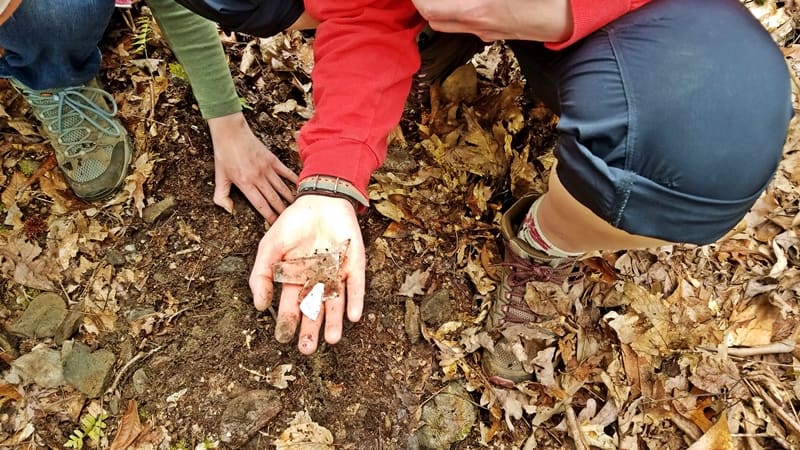 We searched for and found evidence from those who walked before us.
View this post on Instagram
There's three videos above-to watch the next one click on the small round arrow in the middle of the right side of the video.
We stopped near the end of our journey and built a small fire to warm around before making the trek back home. If I'd known we would have been gone so long I would have taken a snack to share around the flames.
I've always been drawn to high ridges when I find myself troubled and need to find a bit of peace.
For generations folks who lived in Appalachia built their homes in the coves and hollers where they were sheltered from the wind and the weather, where they were closer to the settlements and closer to water. Yet, they too were drawn to those high ridge tops. Whether it was to hunt or to catch a moment's peace they carved out trails that led to the sloping flats found on top of mountains that are steep as a mule's face.
Tipper
Subscribe for FREE and get a daily dose of Appalachia in your inbox