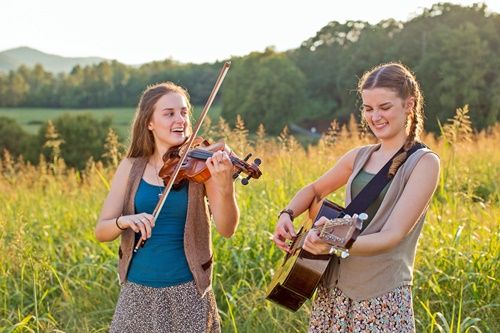 The Pressley Girls 
If I could paint a picture of you and me I would paint a garden
If I could paint a picture of you and me I would paint a house without walls
If I could paint a picture of you and me I would paint the moon
As half as bright as the night before
If I could paint a picture of you and me oh I wouldn't have to paint no more
It doesn't take long to find out time has no rhyme or reason
But still that doesn't seem to make it fair
It's strange how you can know someone for so long
But never really know them until they are gone
If I could paint a picture of you and me I would paint a garden
If I could paint a picture of you and me I would paint a house without walls
If I could paint a picture of you and me I would paint the moon
As half as bright as the night before
If I could paint a picture of you and me oh I wouldn't have to paint no more
Two shadows travel through the night side by side
But there's only one come morning light
Distance goes hand in hand with his friend time
I guess I'll never learn that in this life
If I could paint a picture of you and me I would paint a garden
If I could paint a picture of you and me I would paint a house without walls
If I could paint a picture of you and me I would paint the moon
As half as bright as the night before
If I could paint a picture of you and me oh I wouldn't have to paint no more
Some people think oil and paint can capture time
But I don't really think it can
For a moment in time is but so brief like a leaf falling from a tree
If only I knew that about you and me
If I could paint a picture of you and me I would paint a garden
If I could paint a picture of you and me I would paint a house without walls
If I could paint a picture of you and me I would paint the moon
As half as bright as the night before
If I could paint a picture of you and me oh I wouldn't have to paint no more
Oh I wouldn't have to paint no more
"If I Could Paint a Garden" written by Corie Pressley © 2017
—-

I hope you enjoyed the video. It's been almost two years since they filmed it.
Chatter never did name the song, but I call it "If I Could Paint a Garden." I think its a real catchy tune myself. Just after it was written the girls did it on a regular basis, but somewhere along the way they quit playing it. I think they need to bring it back.
The 2019 performance schedule for The Pressley Girls is filling up. You can see it here.
Tipper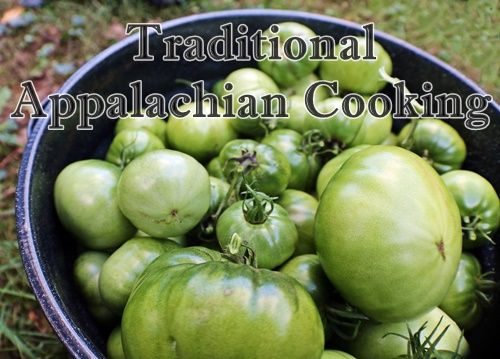 Come cook with me!
MOUNTAIN FLAVORS – TRADITIONAL APPALACHIAN COOKING
Location: John C. Campbell Folk School – Brasstown, NC
Date: Sunday, June 23 – Saturday, June 29, 2019
Instructors: Carolyn Anderson, Tipper Pressley
Experience the traditional Appalachian method of cooking, putting up, and preserving the bounty from nature's garden. Receive hands-on training to make and process a variety of jellies, jams, and pickles for winter eating. You'll also learn the importance of dessert in Appalachian culture and discover how to easily make the fanciest of traditional cakes. Completing this week of cultural foods, a day of bread making will produce biscuits and cornbread. All levels welcome.
Along with all that goodness Carolyn and I have planned a couple of field trips to allow students to see how local folks produce food for their families. The Folk School offers scholarships you can go here to find out more about them. For the rest of the class details go here.
Subscribe for FREE and get a daily dose of Appalachia in your inbox