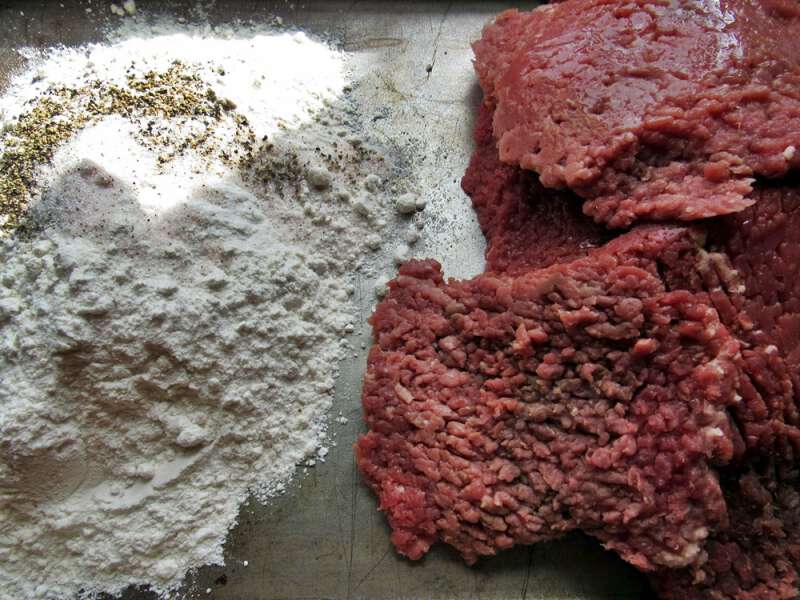 I didn't used to be a fan of cooking cubed steak. I always fried it like Granny did and like Granny's, sometimes it turned out good and sometimes it was so tough you could barely chew it.
A few years back my friend Pam shared her secret for cooking cubed steak with me and I've been cooking it that way ever since.
There isn't a firm recipe, but I've found it to be a practically fool proof process.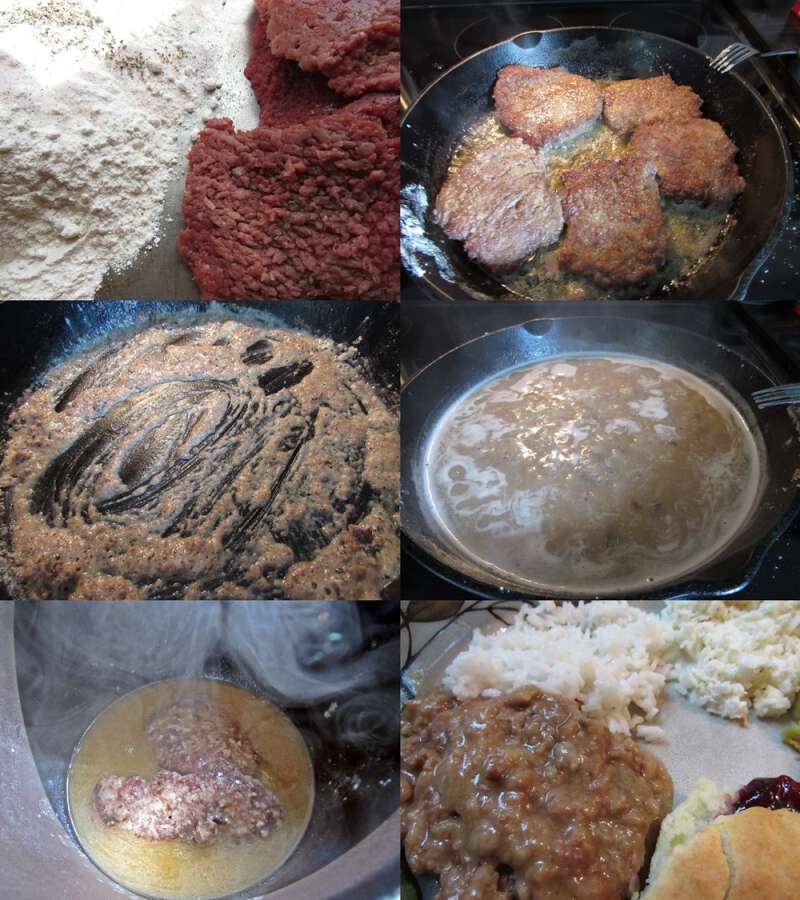 First flour and season your cubed steak as you normally would to fry it.
Pour olive oil or whatever oil you like to cook with in a frying pan and heat.
Place floured seasoned cubed steaks in hot pan and brown on each side, but don't worry about cooking it through.
Once both sides are browned place cubed steaks in a crock pot.
Add a tablespoon or two of flour to the frying pan like you were going to make gravy from the drippings. Cook and stir flour for a few minutes and then pour in chicken stock. Continue to cook and stir while gently scraping the cooked pieces off the bottom of the pan. After a few minutes of cooking, pour chicken stock over the cubed steak in the crock pot and cook on low for a several hours or until done.
I aim for having enough chicken stock to almost cover the cubed steak in the crockpot. The last time I used about 4 cups of stock for about 3 lbs of cubed steak.
The meat turns out super tender and the broth makes a gravy that is perfect for putting over mashed potatoes or rice.
The first time Pap ate Pam's Cubed Steak at my house he loved it. He said it reminded him of the cubed steak and rice he used to eat at the truck stops when he trucked up the eastern seaboard. And The Deer Hunter loves it too, actually we all do!
Tipper