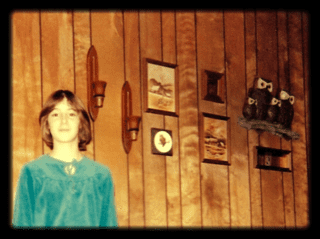 Somewhere between adolescence and adulthood memory seems to bury many rites of childhood. As Chitter and Chatter grow up, I'm often rediscovering things that I haven't thought about in years.
The pure joy of playing in the creek, making mud pies, those hand clapping rhymes like Ms. Mary Mack Mack Mack all dressed in black black black, and more recently middle school crushes.
From the beginning, my life has been surrounded by music. When I hear a song from childhood it always make me feel young. Like I'm a little girl, instead of a Mom with two little girls of her own.
When I'm outside on a warm summer night hearing the katydids, and frogs, seeing the lightning bugs, if I am still a moment, I feel young again. Playing hide-n-seek, telling ghost stories, and walking home in the dark to a house lit up with love.
Today's Pickin & Grinnin Spot features a song written, by Paul, I'll Be Young.
I hope you enjoyed Paul's song. Please, leave a comment about what makes you "Be Young".
Tipper