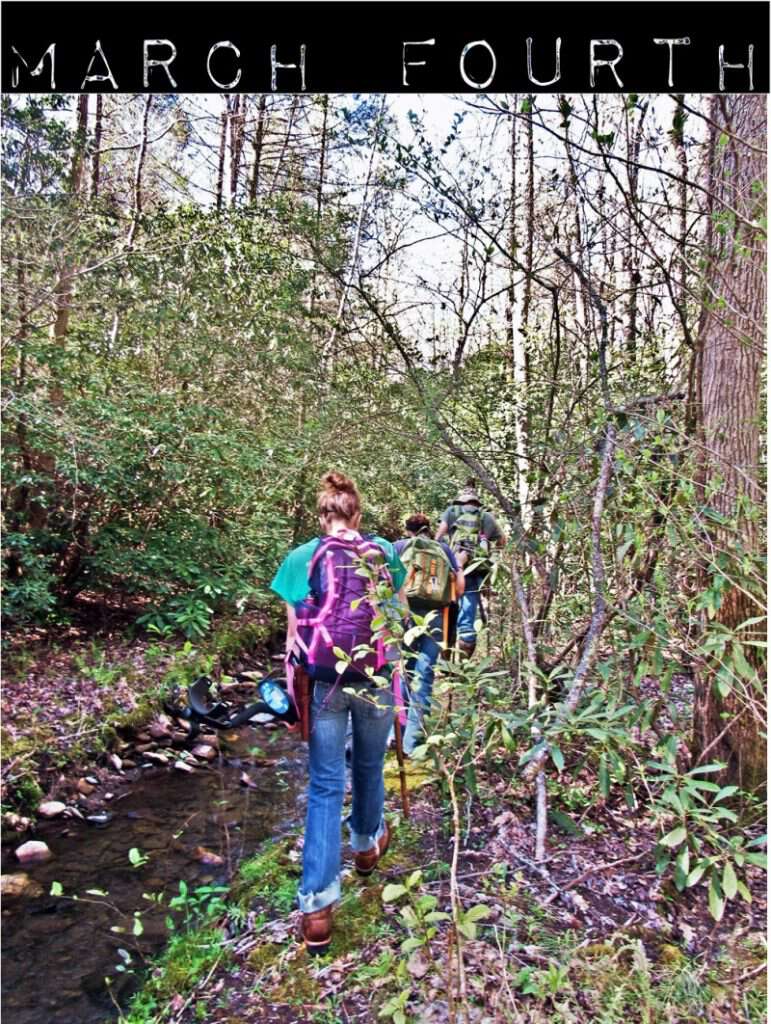 A few years back Blind Pig Reader Kenneth Roper left the following comment:
"Mama use to tell us boys that March 4th (March forth) was the command day of the year."
I was intrigued by Kenneth's comment and a quick google search showed the obvious play on words that can be used every year when March 4th rolls around: March fourth = March forth.
I found March 4th is the only day of the year that can be considered a sentence and I read various accounts of folks using March 4th as a command day-just like Kenneth's mother taught him and his brothers.
A lot of folks said they used March 4th (forth) as a day to move forward with a personal project that needed to be completed. Others said they used the day for taking the first step in a new goal they'd decided to attain.
So what will the Blind Pig Family be marching forth to achieve today?
The Deer Hunter will march forth to change the water pump on the girls car
Chatter will march forth to Peachtree to teach a new friend who's visiting from Finland how to make lotion
Chitter will march forth to her workbench in the basement to work on her latest jewelry design
I will march forth to complete my Saturday chores so that I can plan what I want to talk to you about in the coming week
Tipper