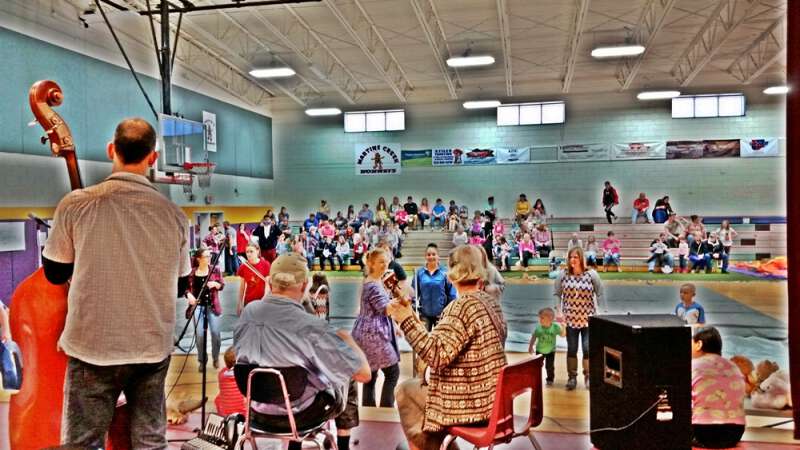 hoe down noun A type of lively dance or music; by extension a noisy, lively square dance, usu with a string band supplying the music, the event occasionally accompanied by drinking. Joseph Hall participated in and recorded a number of these events varying from just good fun to hilarious occasions, providing excellent recreation and graceful creativity for both the musicians and the dancers. They are an outstanding part of traditional mountain life.
~Dictionary of Smoky Mountain English
———————-
The hoe down tradition is still going strong in my area of Appalachia. Last Saturday the girls and I helped out at a hoe down at a nearby elementary school. Fun was had by all!
Tipper
Appalachia Through My Eyes – A series of photographs from my life in Southern Appalachia.
Subscribe for FREE and get a daily dose of Appalachia in your inbox