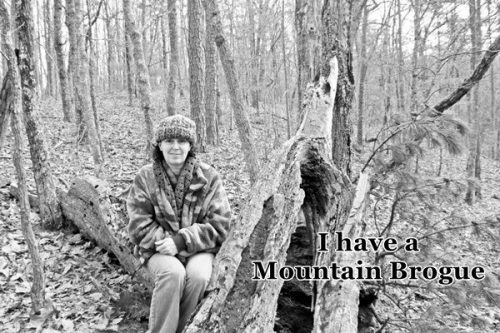 brogue noun A distinctive local accent or habit of pronunciation (with no reference to perceived Irish or Scottish characteristics).
1978 Montgomery White Pine Coll. III-2 He's a Tennessean. I can tell by his brogue. 1996 Montgomery File He's just got an old mountain brogue.
[CUD"an Irish accent (from the idea of having a shoe in our mouth)"; cf DHE "there is a view that Irish people used to speak English unintelligibly (as a result of linguistic contamination from Irish syntax and vocabulary), and the effect was as if they had a shoe on their tongue."
Dictionary of Smoky Mountain English
—-
The other day a lady called the Folk School to discuss an upcoming show where Folk School catalogs would be handed out. We had been emailing each other for a month or so, but finally decided we needed to speak by phone to iron out the last few details of the show.
I had only said a sentence or two when the she interrupted me and said "I just can't get over your voice. I could listen to you talk all day long." I thanked her and continued on with what I needed to tell her. I paused to let her comment on what I had said and she again said "You just don't know how good you sound. Hearing your soft musical voice takes me right back to my grandmother's house. I used to visit her in the summers in the mountains, but I haven't been back in years now." By this point I was sort of getting embarrassed 🙂
After we hung up I thought I should have told her to call me anytime she was missing her grandparents and cousins and I'd tell her a story or two.
Since I've went on about my mountain brogue it seems only fair that I let you hear it too.
Tipper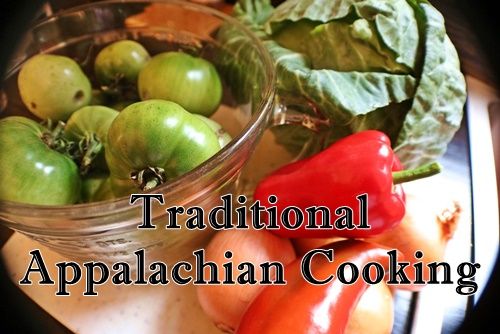 Come cook with me!
MOUNTAIN FLAVORS – TRADITIONAL APPALACHIAN COOKING
Location: John C. Campbell Folk School – Brasstown, NC
Date: Sunday, June 23 – Saturday, June 29, 2019
Instructors: Carolyn Anderson, Tipper Pressley
Experience the traditional Appalachian method of cooking, putting up, and preserving the bounty from nature's garden. Receive hands-on training to make and process a variety of jellies, jams, and pickles for winter eating. You'll also learn the importance of dessert in Appalachian culture and discover how to easily make the fanciest of traditional cakes. Completing this week of cultural foods, a day of bread making will produce biscuits and cornbread. All levels welcome.
Along with all that goodness Carolyn and I have planned a couple of field trips to allow students to see how local folks produce food for their families. The Folk School offers scholarships you can go here to find out more about them. For the rest of the class details go here.
Subscribe for FREE and get a daily dose of Appalachia in your inbox