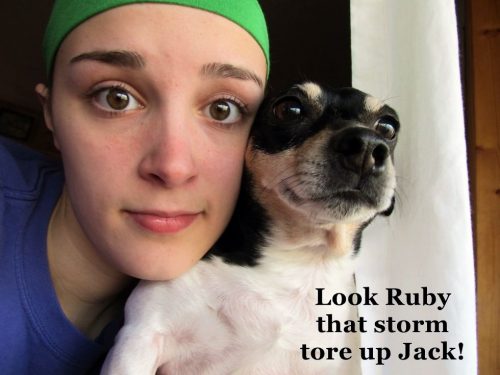 A couple weeks back Jeanne left this comment:
"Have I missed a discussion about "jack". What kind of things are torn up when the wind tears up jack?  Also, we all made a lot of racket when growing up in Wisconsin. Still a lot of racket when the Packers play."
In this post I said "I've always been fascinated with the wind. Oh I'm not talking about the kind that blows down trees and tears up jack."
That's the sentence that made Jeanne ask her question.
Tear up Jack is a saying I've heard all my life. What does it mean? If something tears up Jack it leaves destruction in its wake.
The word Jack is used in other Appalachian phrases too.
You don't know Jack means you don't know nothing
You can Jack someone up which means you scold or find fault with them
Before you could say Jack Robinson means something occurred very quickly
You can Jack someones jaw which means connect your fist with their face
And then there's the popular expletive Jack sh*t
I'm sure I didn't cover all the Jack sayings. If you think of one please leave a comment.
Tipper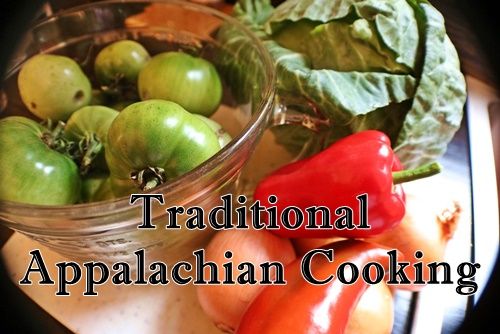 Come cook with me!
MOUNTAIN FLAVORS – TRADITIONAL APPALACHIAN COOKING
Location: John C. Campbell Folk School – Brasstown, NC
Date: Sunday, June 23 – Saturday, June 29, 2019
Instructors: Carolyn Anderson, Tipper Pressley
Experience the traditional Appalachian method of cooking, putting up, and preserving the bounty from nature's garden. Receive hands-on training to make and process a variety of jellies, jams, and pickles for winter eating. You'll also learn the importance of dessert in Appalachian culture and discover how to easily make the fanciest of traditional cakes. Completing this week of cultural foods, a day of bread making will produce biscuits and cornbread. All levels welcome.
Along with all that goodness Carolyn and I have planned a couple of field trips to allow students to see how local folks produce food for their families. The Folk School offers scholarships you can go here to find out more about them. For the rest of the class details go here.
Subscribe for FREE and get a daily dose of Appalachia in your inbox