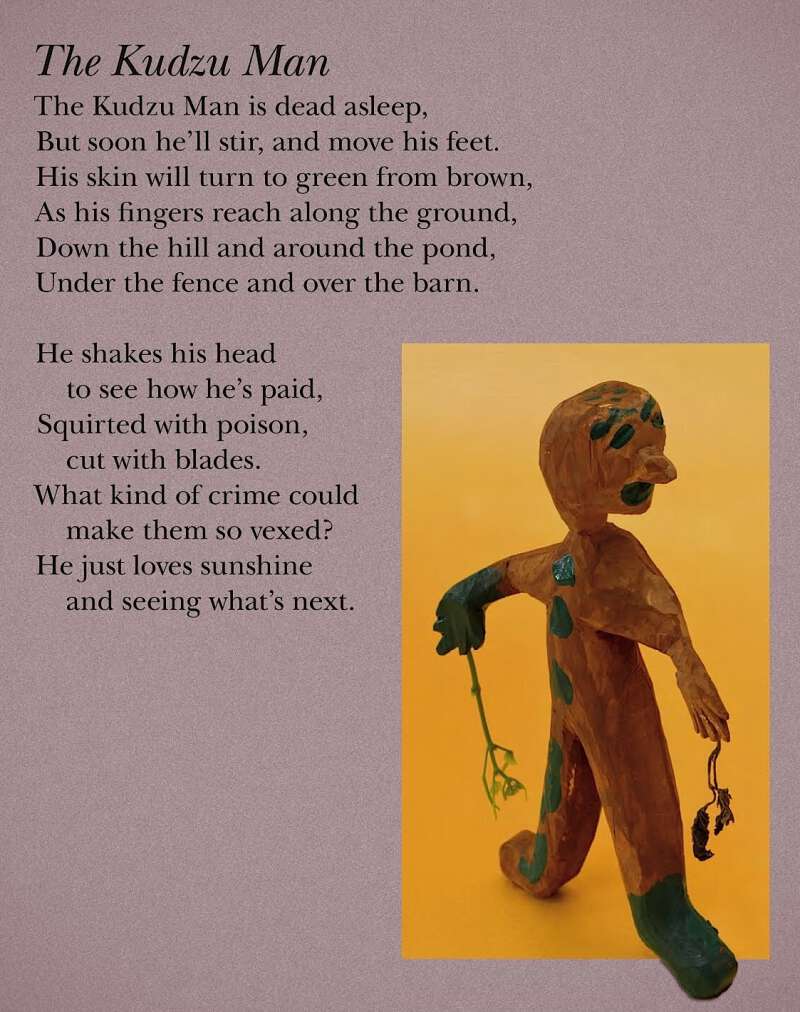 The Kudzu Man
The Kudzu Man is dead asleep,
But soon he'll stir, and move his feet.
His skin will turn to green from brown,
As his fingers reach along the ground,
Down the hill and around the pond,
Under the fence and over the barn.
He shakes his head to see how he's paid,
Squirted with poison, cut with blades.
What kind of crime could make them so vexed?
He just loves sunshine and seeing what's next.
written by Mike Norris
———–
I hope you enjoyed Mike's great rhyme about kudzu as much as I did! When I think of kudzu my mind immediately goes to the Nantahala Gorge. The green vine drapes the trees along the roadside making it look like it's guarded by green giants.
Between here and the folk school there's a patch of kudzu growing in the towering trees. I've often wondered if it will ever reach Wilson Holler.
Mike also sent me a great link to an article in the Smithsonian Magazine. According to it kudzu isn't nearly as aggressive as what we've been led to believe, but I still don't think I want any of the stuff around my house.
If you'd like to read more of Mike's Appalachian Rhymes check out his book Mommy Goose Rhymes from the Mountains. You can purchase it from The University Press of Kentucky.
Tipper