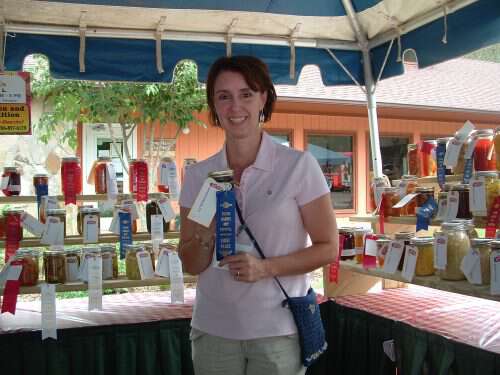 I'd like to say a big "THANK YOU" to all the Blind Pig readers who made it to the Young Harris Arts & Crafts Festival over the weekend. I got to meet a few of you in person for the first time-which was so nice!
Even though-I thought I'd melt more than once-it was a great festival-I sold some folk art-did some pickin' and grinnin' with Pap and Paul, talked a whole lot about the Blind Pig, and I entered 4 items in the canning food preservation contest. I still can't believe-I won 1 Blue First Place Ribbon (Blackberry Jelly) and 2 Red Second Place Ribbons (Peach Preserves & Grape Juice).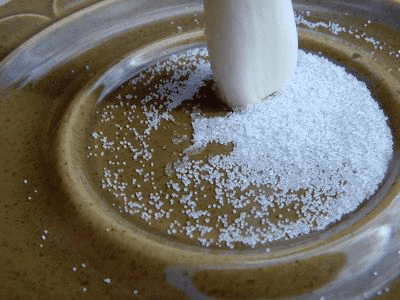 Now for the LOL. The other day Pap shared this story with me-one of his friends told it to him years ago.
A new preacher was elected to the local church. Once the preacher began the usual tradition of going home with members for Sunday dinner it became apparent this particular preacher had an insatiable appetite-to the point that folks began to dread having to play host to him. Members of the church knew their turn to have the preacher home for Sunday dinner would come sooner or later.
Pap's friend's father-decided he knew exactly how to handle the situation when he and his wife were called on to feed the preacher. As everyone sat down to the dinner table, the father said "Well preacher we don't have much but we're more than willing to share what we do have. We're going to have some onions and salt for dinner." The preacher said "Oh I don't eat onions." The father said "well help yourself to the salt."
Tipper