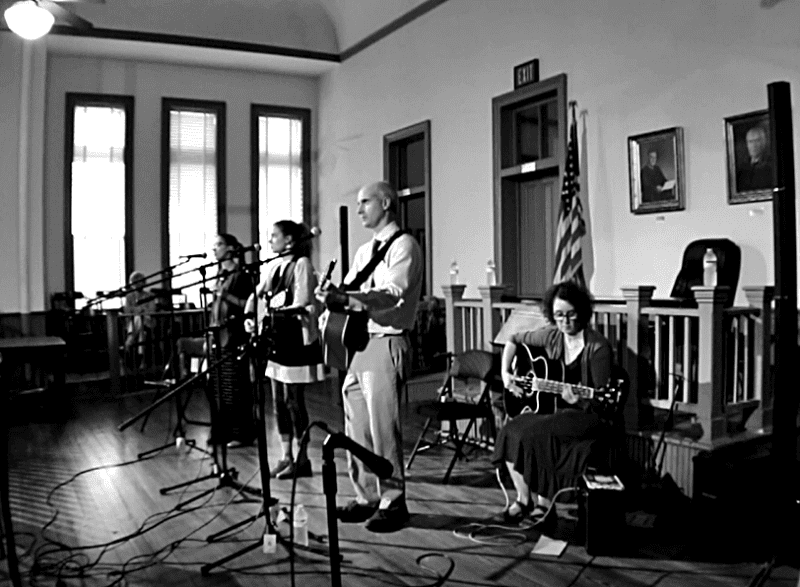 We always have a great time when we perform at the Historic Union County Courthouse, but somehow our recent concert there seemed especially enjoyable. Like Pap used to say it had a good spirit about it.
There were several Blind Pig readers who got to attend, but I know most of you live to far away to think about coming to one of our performances so I wanted to share part of the concert with you today.
Chatter and Chitter have always bantered back and forth on stage, but in the last year it seems the back and forth have become an integral part of their show. They were in rare form on Friday night. They had the place laughing like it was a comedy show instead of a music concert. They've also become quite the storytellers, as you can tell when they share the story of my birthday chairs.
I hope you enjoyed the peak into the concert! I'll share more of the show with you in the coming weeks.
Tipper