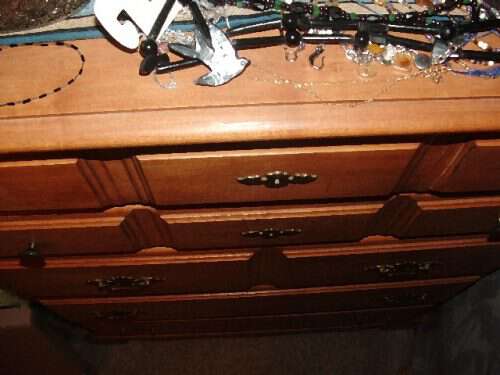 I say chester drawers. Do you say chest of drawers?
Over the weekend my cousin said she had a word for me-chester drawers. She said her husband told her he was in his 20s before he knew there wasn't any such thing as a chester drawers.
As soon as she told me the story, I said "well I know it isn't the correct name-but that's exactly what I say chester drawers."
I happen to love my chester drawers. The one in the photo-came from the first bedroom set Granny and Pap ever had-now it's mine.
I googled chester drawers just to see what came up. Seems it's one of the 100 most mis-pronounced words. So the use of the word is probably very common beyond the Southern Appalachian Mountains too.
So is it chester drawers for you?
Tipper
Appalachia Through My Eyes – A series of photographs from my life in Southern Appalachia.