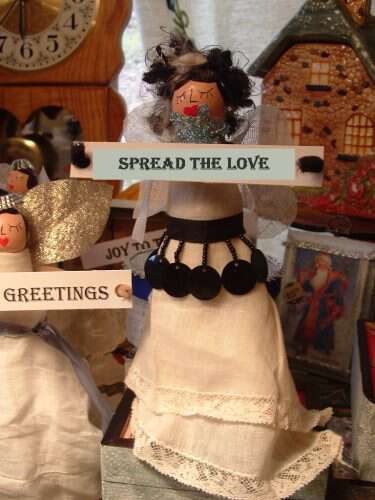 Time to send a great big THANK YOU out to all the Acorns who commented during the month of November-I appreciate each comment you leave-and it truly does make the Blind Pig a better place to visit!
Janet, Just Jackie, Julie at Elisharose, Miss Cindy, Brenda Kay Ledford, Osagebluff Quilter, Terry, Warren, Lanny, The Fishing Guy, Petra Michelle, David Templeton, Nancy M., Glenda, Fencepost, Rick's Whitetail Woods, Mary Life In A Cordwood Cabin, Farmchick, Paul Saltcreek, B. Ruth, Vicki Lane, Eva Nell Mull Wike, Ph.D., Sarah, Wanda, Stacey South Western PA, Lynn, Pat in East TN, Jen,  Sandra, Betsy from Tenn, Granny Sue, Sheryl Paul, Kenneth M. Roper, Anastasia, Mike McLain, Rachelle, Connie, Greta Koehl, Helen G, Nancy Wigmore, Susie, Nancy Simpson, meemsnyc, Kenneth O Hoffman, Mamabug, Kat, Elithea, Lonnie Dockery, Gary, Canned Quilter, Kathryn Magendie, Jim Casada, Donna, Rhonda J, Don Casada, Charline, Vera Guthrie, Garland Davis, Vickie, Judith Alef, Dilli, Larry Proffitt, Rhonda Haslam, Granny Pam , Cathy Tadpoles & Teacups, Haystack Jackson, Bradley, Elizabeth K, Vagabonde, Jill @ Farm Girl Digital Designs for Heritage Farm Village, Bob Dalsemer, Uncle Al, Dale Anderson, Dee from TN, Misty, Trisha Too, Kay, John Dilbeck, Tebo, Sharon, Uncle Dave, Debora Kerr, Earl Baird, Sharon Allen, Rooney Floyd, Martina, David, Paul Certo, Sallie C, Teresa, Susan, Chef E, Sur Yowell, Pappy, WNCismyhome, Mary's Writing Nook, Chas Fitzgerald, Cheryl Soehl, Mary, Shawn, Shirley Metts, Walter Douglas, Patty Hall, Janet Pressley, Abraham Lincoln, Jo Reece-Flowers, JP, Sue Fancher, Gingerjar, Patrick Tomlinson, William, Pointless Picks, Elizabeth, Sharon Cowles, Sandy Eyler, Wayne Newton, Jan, Judith, Boyd Guthrie, CJ, Allen Evans, Barbara Laird, Far Side Of Fifty, Uncle Dave, Martina, John Huron, Betty Lance Pancher, Kim Campbell, Laura, Heather Rojo, Downthelanegirl, Dillion Anderson, Linda Shupe, Gwnewt1, Forrest Oliphant, Abbey Jenkins, Danny, Dee from Tenn, Sandy Barnett, and Rachel.
This month's giveaway is 4 of Granny's crocheted Christmas ornaments. And the winner is…Sheryl Paul! Hope you like them!
Now for the answer to yesterday's question. All of you who guessed the rocks were piled up to make room for a garden were right. In the picture above the pile of rocks are on the other side of the tree in the left hand corner. The wooded area used to be a cornfield. Kinda hard to imagine when you look at all the trees and bushes-well not for Pap he can remember when corn was actually growing there.
Tipper