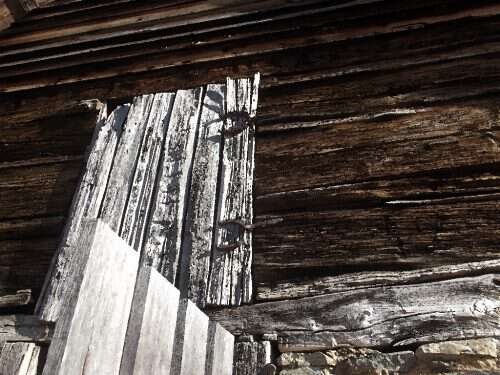 I didn't realize certain words were unique to Appalachia until I took an Appalachian Studies class in college. The thought that folks from other areas of the US didn't use the same words we did had never occurred to me.
During the class, I also discovered grammar used in Appalachia isn't typical in other areas of the US either.
A few months ago I had the pleasure of meeting "The Casada Brothers" better known as Jim and Don. They thought I was using the Dictionary of Smoky Mountain English for my vocabulary tests. Once they realized I wasn't they both urged me to make every effort to get the book. I added the book to my list and forgot about it.
But after I got a chance to check out Don's copy of the book I realized they were right I needed it. For anyone who is interested in the language of Southern Appalachia and the Appalachian regions beyond, the book is a must have. At close to a 1,000 pages it is full of words and their meanings, but more than that the book has fascinating details about how it was compiled, how the words were tested for their validity, it has a few photos thrown in, and it even has a section on grammar. The problem with the book-it's out of print.
The University of Tennessee Press printed it and they are planning a reprint, but have no firm date of when that will be. If you're lucky enough to have a copy hang on to it. The going rate for one is over a thousand dollars in certain places. There is a website for the book, you can read the book details and even see an example of the dictionary portion by clicking here. Thanks to the kindness of Miss Cindy I now have my own copy to refer to for future vocabulary and grammar posts. Miss Cindy can hunt out book deals like nobody I know.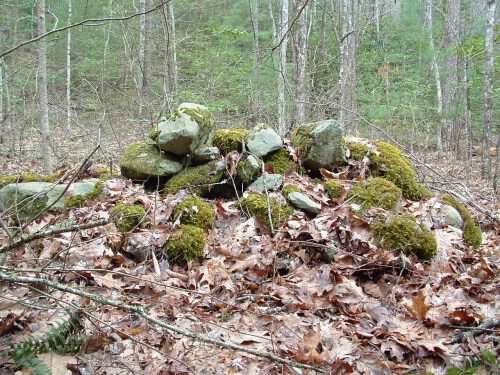 My college professor pointed out this use of grammar to me. See if you're familiar with it or not:
*Using the word big for emphasis and in exchange for the word most is common throughout Appalachia.
-"It's always like that, after every meal they have at church theres a couple of women who end up doing the biggest portion of cleaning up."
-"A big part of the problem is there is to many hens in the hen house."
-"The biggest majority of the garden was plowed yesterday, so today shouldn't be that hard."
Those sentences above are exactly what I would say. How about you? Do you use 'big' in a similar fashion or have you heard someone else use it that way?
Tipper
p.s. Just curious-how many of you know what the pile of rocks in the pictures indicate?
Answer: The area in the photo used to be a cornfield-they piled the rocks as they cleared the land to plant the corn.