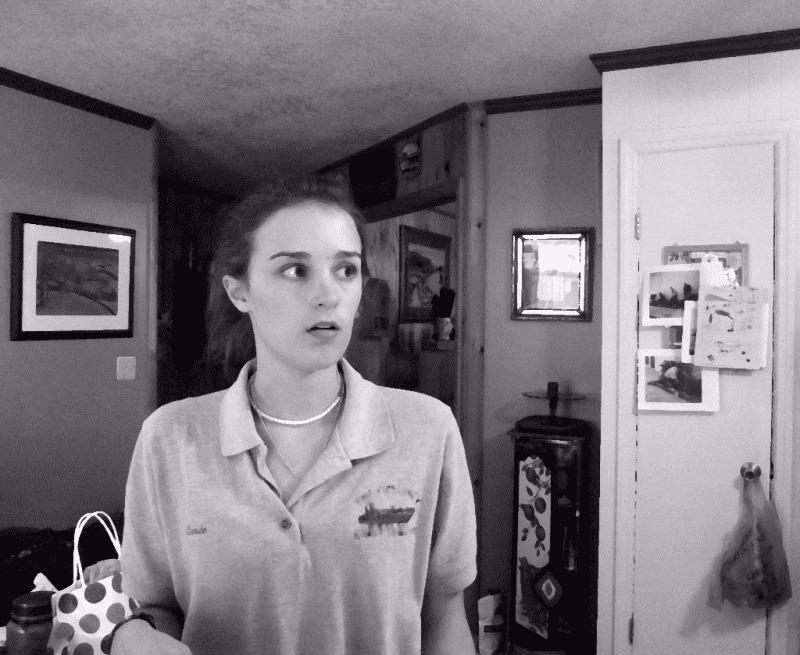 Chitter with a look of total disbelief on her face.
Who knows what her Daddy just told her, but most likely he was making light of her. The Deer Hunter doesn't have a mean bone in his body, but he does like to tease and aggravate us.
We're all so gullible that we believe any story he tells us. The girls finally wised up to his stories after they asked Miss Cindy what it was like to give birth at a ball game and she said "WHAT??" Their Daddy told them he was born at a baseball game out near the trashcans.
Sometimes if he's making light of something close to their hearts they tell him he better hush up because they'll be taking care of him in his old age and it might just get rough for him if he don't watch it.
Do you ever use the term make light like I have above?
Tipper
Appalachia Through My Eyes – A series of photographs from my life in Southern Appalachia.