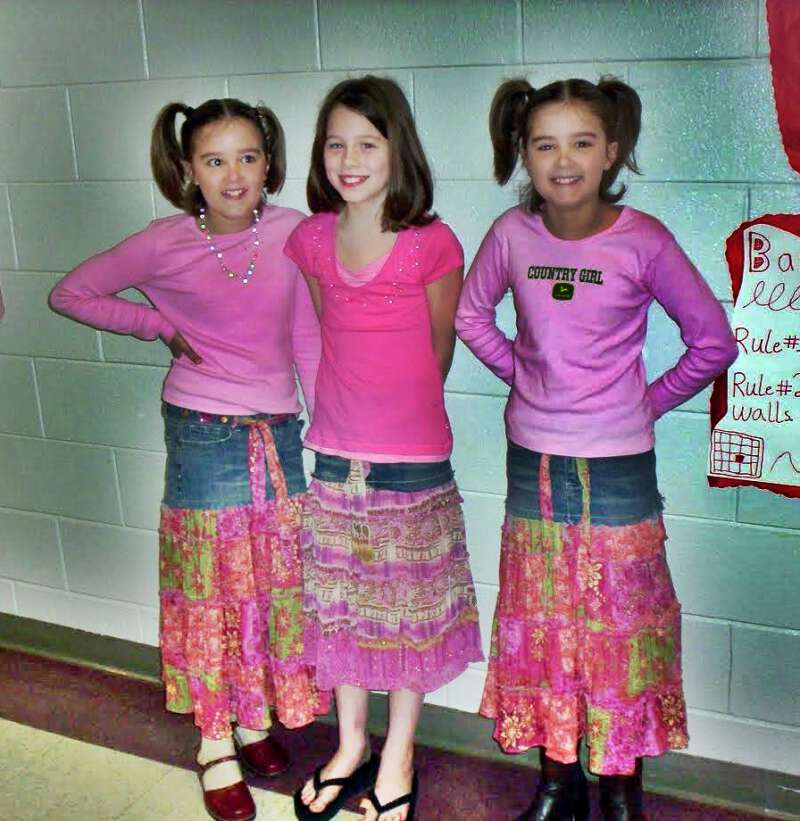 Chitter, Morgan, and Chatter – 4th Grade Martins Creek Elementary
help my time interjection A mild exclamation of surprise.
1924 Spring Lydia Whaley 2 Well help my time. 1993 Ison and Ison Whole Nuther Lg 29 = an expression used as a soft exclamation. 1996 Montgomery Coll. (Cardwell).
Dictionary of Smoky Mountain English
———————
Last week one of the girls' elementary teachers was cleaning off her computer and found the photo above and sent it to me. When I saw it I said "Help my time wasn't that just yesterday? How did they grow up so dadjimmed fast!"
Help my time is a saying of exclamation that is still very common in my area of Appalachia.
Tipper