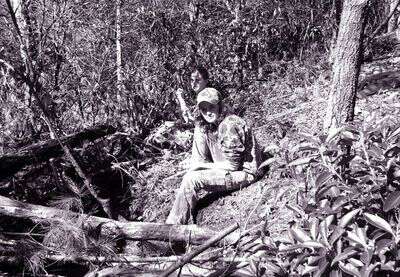 Sometimes in Appalachia we don't think using one subject in a sentence is good enough. Nope we feel the need to really drive the point home by using two subjects.
Examples:
Mildred Watkins-she won that car over at the dealership.
Daddy-he never did like to watch tv much in the daytime, said he wanted to be out and about while it was daylight.
That there chicken was standing right in the middle of the road when I went to work early this morning and it was still there when I came back home this evening.
Sometimes we use double nouns to drive home the point as well:
He needs to find himself a nice widow woman and settle down with her.
He took off up the mountain with his rifle gun.
I went out on the back porch and almost stepped on a big toad frog. It about scared me to death.
Tipper