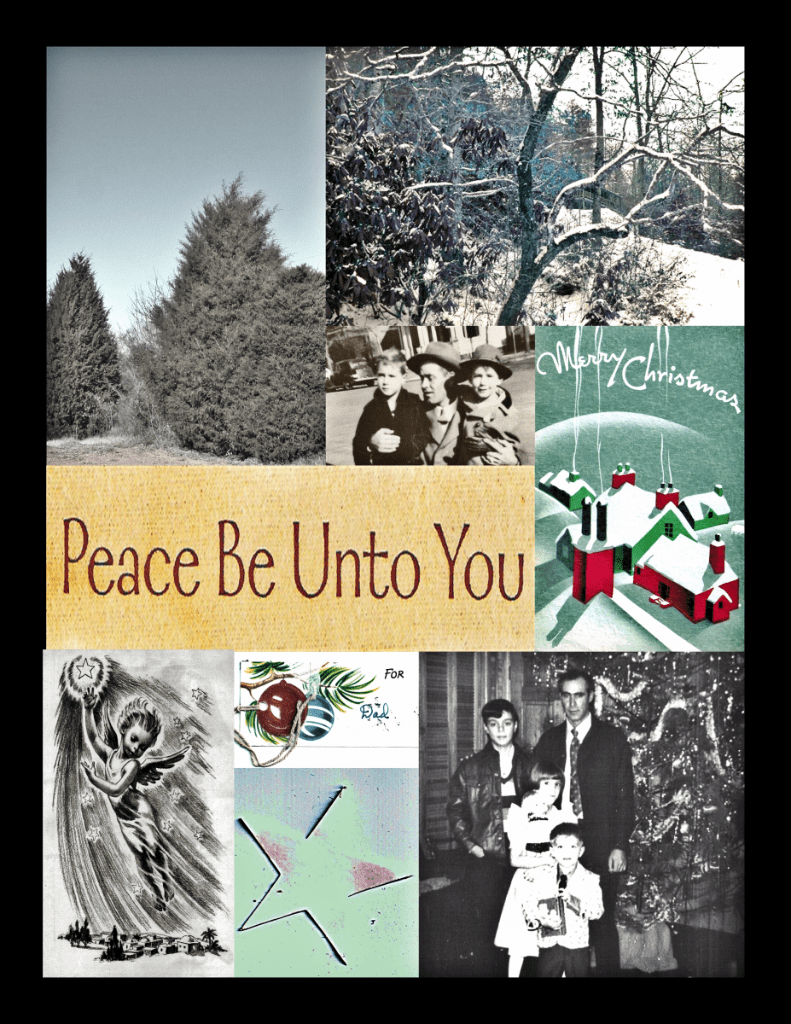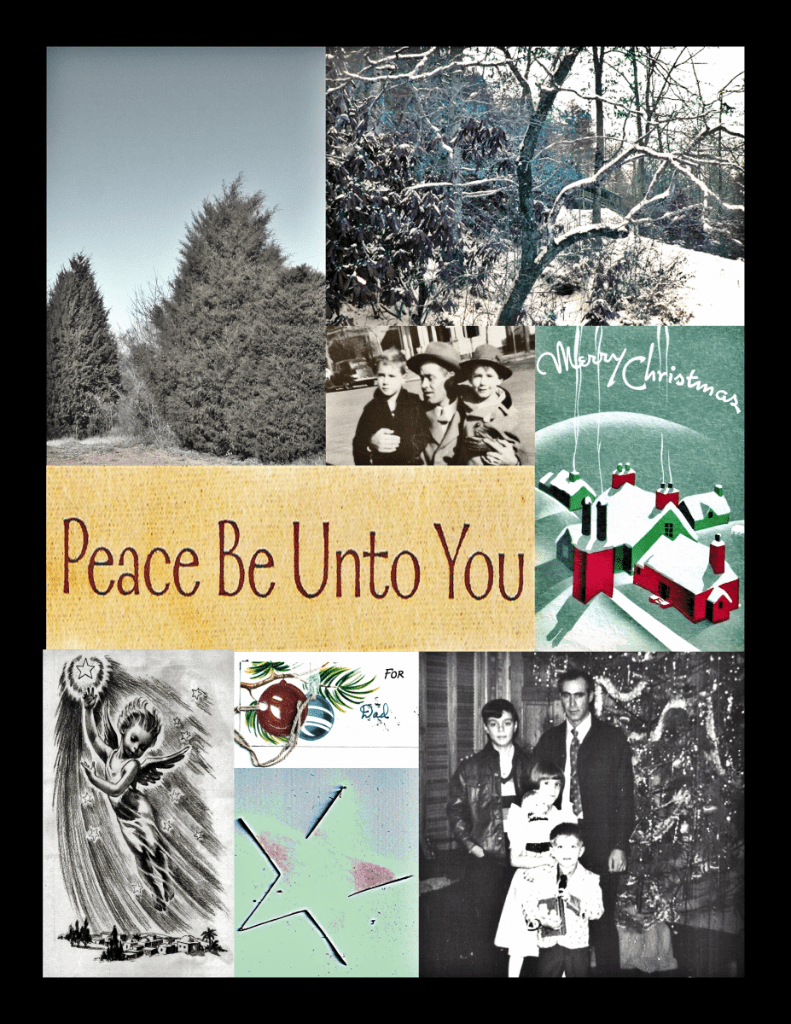 Funerals are sad anytime of the year, but they seem especially sad during the joyous season of Christmas. On Friday I attended the funeral of one of my closest friends, Tracy's step-father Bruce Taylor. I was about 11 or 12 when I first met Bruce. I remember exactly where we were at and how he came up to the car window and told me his name was Orville Redenbacher. I have lots of memories tied to Bruce and to Tracy's mother Vicky since I spent a great deal of time at their home during my childhood. Over the last week I've tried to remember a time that I didn't know Tracy and I can't seem to see back that far. She's always been part of my life. We went to the same school, lived in the same community, and our families had a friendship that went back generations.
As I set in the church pew and listened to loved ones reminisce about Bruce I agreed with their assertions: Bruce was a nice man who was as friendly to strangers as he was to the folks who shared his life. With the Christmas tree shining in the corner and the funeral flowers surrounding the casket I was reminded of the Christmas song God Rest Ye Merry Gentlemen.
After Paul and Pap recorded the song on their Songs of Christmas cd it became my favorite version. I recently checked out one of my Christmas books – Stories Behind the Best Loved Songs of Christmas by Ace Collins to see if it had an entry for God Rest Ye Merry Gentlemen. It did, and as usual Collins details a fascinating history of the song.
The song was written over 500 years. The story of a song lasting throughout that number of years is fascinating in itself. But for me the most interesting part of the history detailed by Collins is the change that has occurred in the meaning of the words used in the song since that time.
"When modern people say "Merry" Christmas, the word merry means happy. When "God Rest Ye Merry Gentlemen" was written, merry had a very different meaning. Robin Hood's "Merry Men" might have been happy, but the merry that described them meant great and mighty. Thus, in the Middle Ages, a strong army was a merry army, a great singer was a merry singer, and a mighty ruler was a merry ruler.

So when the English carolers of the Victorian era sang, "merry gentlemen," they meant great or mighty men. Ye means you, but even when translated to "God rest you mighty gentlemen," the song still makes very little sense. This is due to another word that has a much different meaning in today's world and a lost punctuation mark.

The word rest in "God Rest Ye Merry Gentlemen" simply means keep or make. Yet to completely uncover the final key to solving this mystery of meaning, a comma needs to be placed after the word "merry." Therefore, in modern English, the first line of "God Rest Ye Merry Gentlemen" should read "God make you mighty, gentlemen." Using this translation, the old carol suddenly makes perfect sense, as does the most common saying of the holidays, "Merry Christmas."

You might wonder why, when most didn't fully understand the real meaning of "God Rest Ye Merry Gentlemen," the old carol remained popular. The world's love for this song is probably due to its upbeat musical piece paired with the telling of the most upbeat story the world has ever known. Those who sing it naturally get caught up in the celebratory mood of the message and embrace the same kind of emotions that those first to visit the baby Jesus must have felt. As the angel told the shepherds, "I bring you news of great joy." That joy and the power of faith can be felt and experienced in every note and word of "God Rest Ye Merry Gentlemen." You just have to know how to translate the words into the language of the day to have a very Mighty Christmas!"
Jump over to this page to read Collins piece on the song in it's entirety.
A version of God Rest Ye Merry Gentlemen is on Pap and Paul's Songs of Christmas cd.
Give it a listen-and see if you like their version as much as I do.
Offering tidings of comfort and joy: That's the way Bruce will be remembered and I wish tidings of comfort and joy to Vicky and to the rest of the family during this sad time.
Tipper
*Source: Stories Behind the Best Loved Songs of Christmas by Ace Collins