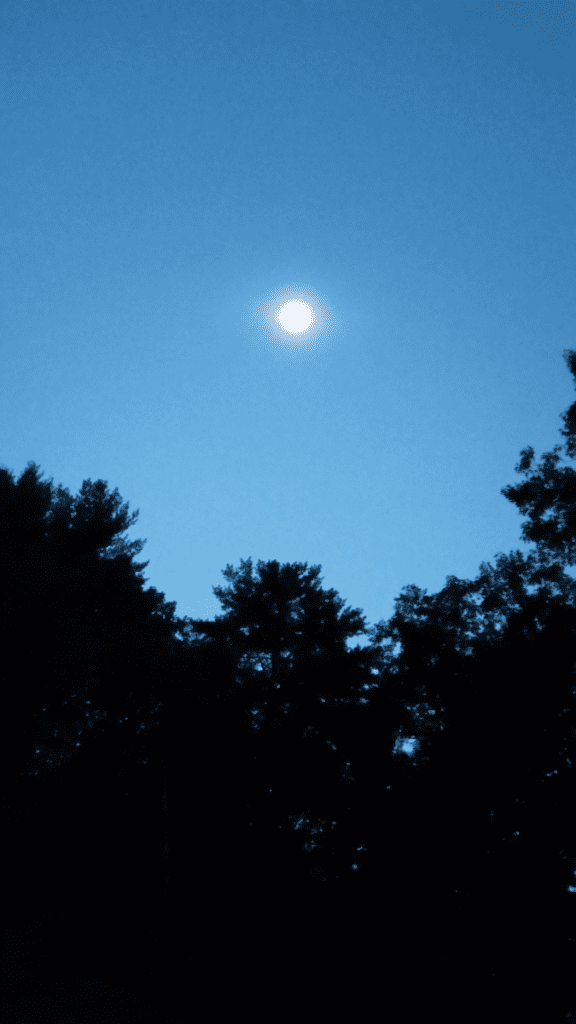 The one picture I took of the eclipse
The Solar Eclipse was much more fun than I thought it would be. Once the action started we all headed out in the backyard to see what was going to happen.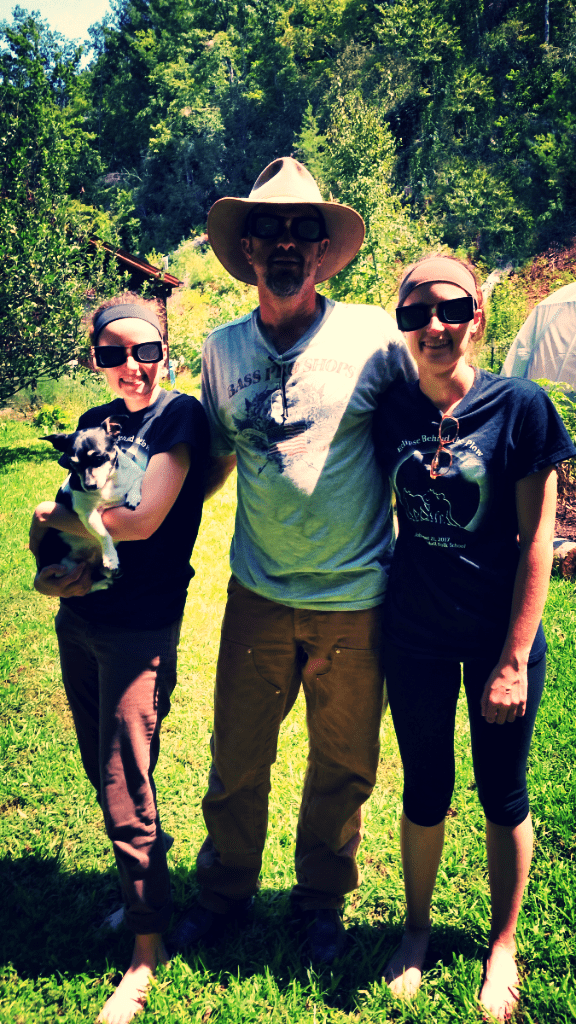 We each had eclipse glasses and the girls both sported a JCCFS Eclipse Behind the Plow tee shirt. I don't think Ruby Sue was interested in the least, but the girls insisted on bringing her along for the event.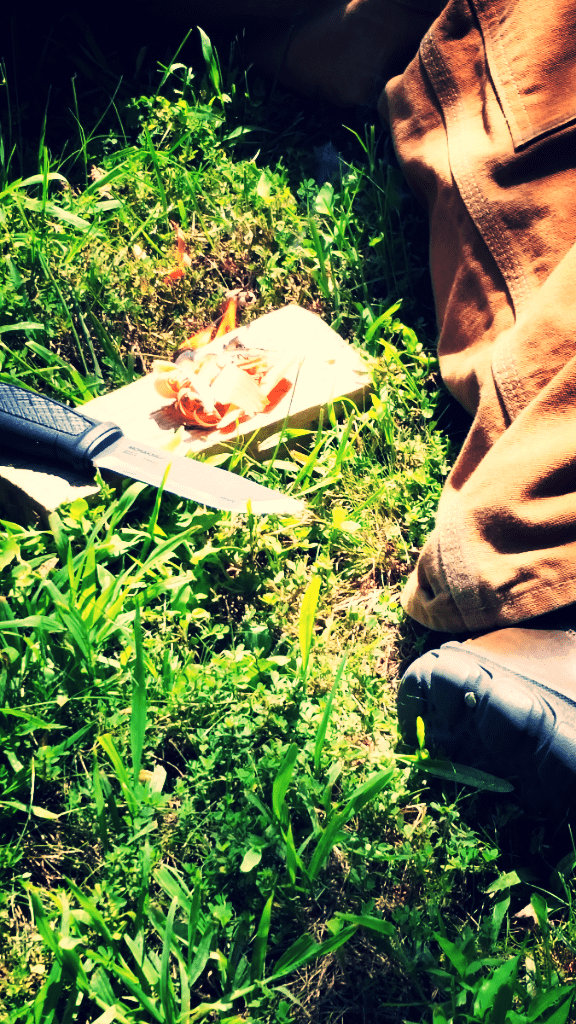 The Deer Hunter built a small fire to keep the bugs away.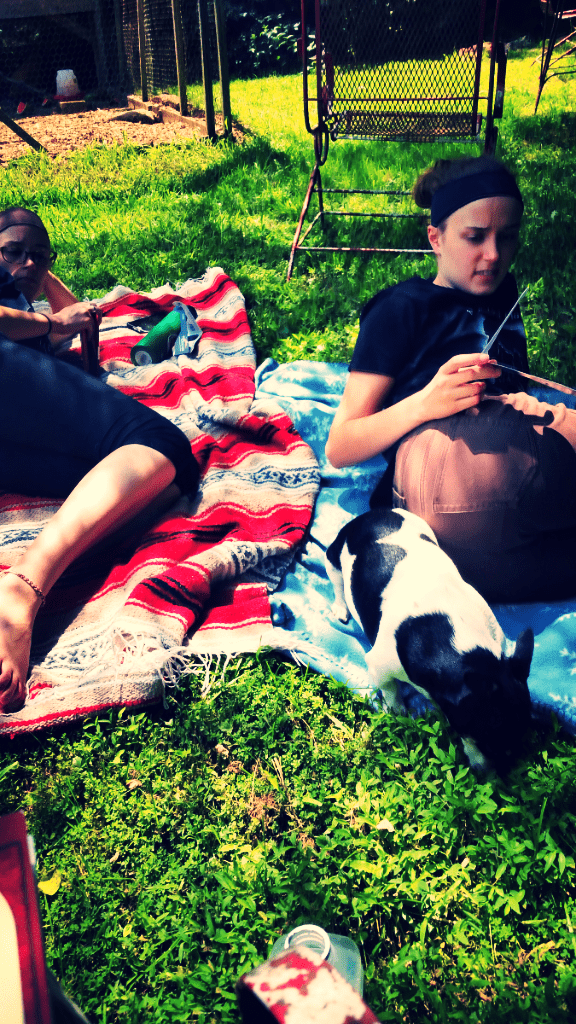 The girls laid on a blanket and I sat in a chair. While we were waiting for totality we talked and I read a few pages in a book I'm reading. Every few minutes we'd put on our glasses and check the progress of the eclipse.
When the sun was about half way covered we went into the woods to marvel at the darkness. As the totality crept closer we noticed the sounds of evening come alive with crickets being the most noticeable thing. Since we were camped out by the chicken coop we noticed three of the hens went inside. The rooster and another hen stayed out the entire time and although they walked around looking like they were confused they didn't make a peep. And who are we kidding chickens always look slightly confused or at least ours do.
As totality was finally reached we couldn't believe the darkness all around us. The small fire The Deer Hunter made looked like a cheery campfire on a summer night.
We continued to look at the totality of the eclipse but couldn't resist looking around at the darkness that surrounded us. I forgot to look for the phenomenon of shadows on the ground, but Paul and Granny saw them just down the hill.
Just like the scientists said after about 2 minutes the moon began passing off the other side of the sun. The whole event was truly spectacular! While I don't think I'll ever travel a great distance to see an eclipse, after viewing this one I can surely see why folks get so excited about it.
Tipper