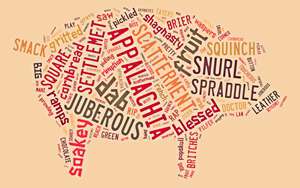 More than a few of you have commented or emailed wondering if something is wrong with the comments on the blog. I wish there was some internet glitch causing an issue with the comments, but it's me.
I've been under the weather.
I've actually not been feeling well since about May. In the beginning, other than a low grade fever and general feeling of tiredness there wasn't much to complain about.
In June my symptoms took a turn for the worse with a high fever and aches and pains. The docs thought I might have a sinus infection. This is said to be one of the worst years ever for allergies. I didn't care what they thought I had as long as they gave me something to make me feel better. A round of antibiotics had me feeling much better…until the symptoms returned.
About two weeks ago the real culprit, or what I hope is the real culprit, was found: a urinary tract infection.
A variety of antibiotics and a short stay in the hospital have me feeling better, but still not back to normal. As Granny would say I've been weak as water and hardly moved from the couch.
I usually post the comments you leave throughout the day, hence the reason you can read them any time you check in on the blog. I've been feeling so puny that I haven't been checking the blog nor publishing the comments till late in the day or night.
I started to let you know I was feeling bad three or four times, but you've probably guessed I don't like to complain about much and I can be real backward about some things. I'm hoping I'll be back to the usual boundless energy Tipper before long and when I am the Blind Pig and The Acorn will return to it's usual business comments and all.
If you have an an extra prayer I'd appreciate you saying one for me. Now that I've told you I'm sick I realize I should have asked for your prayers a long time ago-I'd probably be better because I know you all helped heal Pap more than once.
Tipper