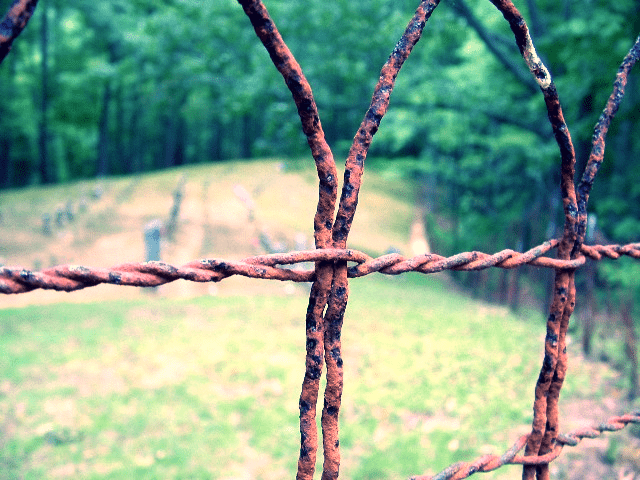 I took the photo of the metal fence in Cataloochee several years ago. It surrounds one of the remote graveyards in the area. Every time I come across the photo on my computer I'm amazed by the simple beauty of the fence.
My mind wonders about who made it?
Did one man make it while others put it up or was the construction of the fence a group effort? Or maybe it was store bought? I wonder if the people who lived in Cataloochee were pleased when the fence was put up? If they felt like their loved ones who laid below the rough mountain soil were now protected with a sign of respect?
Amazing something of such simple beauty has lasted so long in the rugged mountains of Western North Carolina.
If you're a new comer to the Blind Pig and The Acorn you can go here to see the video we filmed of the girls singing in the historic Little Cataloochee Baptist Church.
Tipper