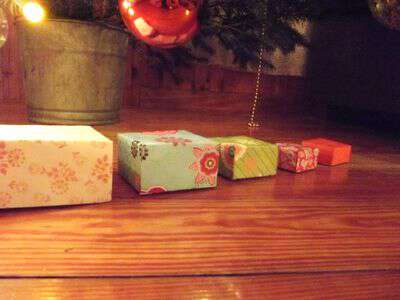 Today, December 26th, is celebrated as Boxing Day in a handful of countries. According to the website Christmas Customs, Boxing Day started in the UK over 500 years ago. The following is a short quote from the website about Boxing Day:
It was the day when the alms box, collection boxes for the poor often kept in churches, were traditionally opened so that the contents could be distributed to poor people. Some churches still open these boxes on Boxing Day.

It might have been the Romans that first brought this type of collecting box to the UK, but they used them to collect money for the betting games which they played during their winter celebrations!

In Holland, some collection boxes were made out of a rough pottery called 'earthenware' and were shaped like pigs. Perhaps this is where we get the term 'Piggy Bank'!

The Christmas Carol, Good King Wenceslas, is set on Boxing Day and is about a King in the Middle Ages who brings food to a poor family.

It was also traditional that servants got the day off to celebrate Christmas with their families on Boxing Day. Before World War II, it was common for working people (such as milkmen and butchers) to travel round their delivery places and collect their Christmas box or tip. This tradition has now mostly stopped and any Christmas tips, given to people such as postal workers and newspaper delivery children, are not normally given or collected on Boxing Day.
We don't celebrate boxing day-nor do I know anyone who does. But I did get a whole set of small boxes for Christmas.
On the last day of school before Christmas break, Chatter and Chitter's school had a school wide party. Chatter said while most of the kids ran around acting crazy-she went to the area set up as a craft center and learned how to make the adorable paper boxes from another student's Mom.
Chatter put my handmade necklace in the smallest box and then put the boxes inside each other like a set of nesting dolls.
If anyone is interested in learning how to make the boxes-let me know and I'll see if Chatter will show us how-she says it's easy.
Tipper