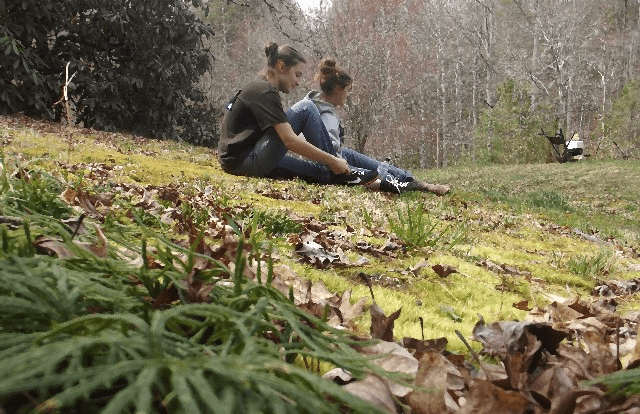 I was consulting my Dictionary of Smoky Mountain English for something when my eye fell upon the entry mountain hoosier-a term I have never heard.
According to the dictionary, Joseph Hall's earliest research showed people native to the mountains of NC and TN called themselves as well as their neighbors mountain hoosiers. The entry goes on to document the phrase was commonly used in Swain County NC, Cocke Co TN, Jefferson Co TN, Sevier Co TN, and even here in Brasstown.
Even though I've never heard the term-I'd say the 2 girls in the photo fit the description perfectly.
How about you ever heard of a mountain hoosier?
Tipper
Appalachia Through My Eyes – A series of photographs from my life in Southern Appalachia.