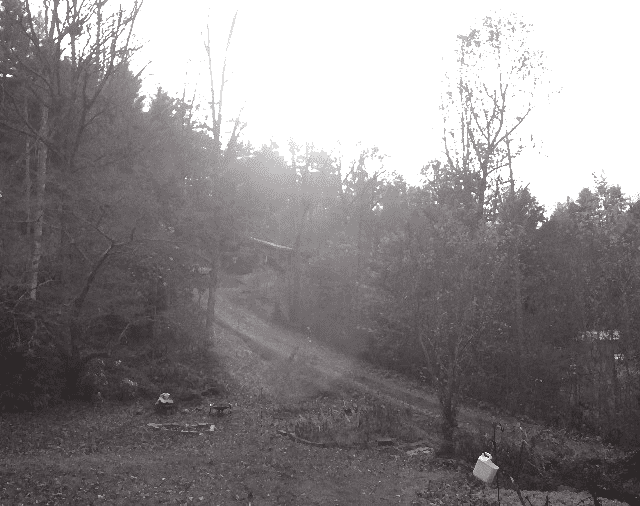 Do you ever get lonesome? Different things make me feel lonesome. Granny's always said being by herself makes her lonesome; she won't hardly let Pap leave the house these days.
Even though we don't see her every day, when we go off on a trip Granny says the holler is so lonesome without us. She says the same thing if any of the others go away over night too.
If the girls are gone during the day it doesn't bother me so much, but once it gets dark I miss them something fierce and missing them makes me feel lonesome.
When I'm away from home for several days, all I have to do is start thinking about Granny, Pap, and the rest of the bunch and I get lonesome for them. Maybe that's more like homesickness but it still makes me feel lonesome.
Sometimes it's something silly that makes me feel lonesome. Like the other day at work.
A gentleman wearing overalls came in, nodded at me, and walked on. On his way out he asked me a question. When I answered he said "Oh you're one of us, where you live?" Totally crazy I know, but after he left I felt so lonesome I wanted to run out get in the car, and go home as fast as I could. I wanted to go piddle around in my kitchen, kick dirt in the garden, stick my hand in the cold creek water, or sit around Pap and Granny's kitchen table and listen to what they were talking about.
Pap says talking about old times makes him feel lonesome. He and I made a trip together the other day and we started talking about a family we used to be close too. Pap grew up with the husband, Granny loved the wife, and we used to spend lots of time at their house. But that was 30 years ago. The husband has been dead for close to 20 years the kids are all grown with kids who are grown themselves.
As we talked about the family, Pap and I both got lonesome. Lonesome for a family we no longer see, lonesome for a time and place no amount of wishing could take us back too.
Check out Chatter and Chitter's latest offering on lonesome-Lonesome Feeling written by Billy Henson.
Hope you enjoyed the song and now that I've told you a few of the things that make me feel lonesome I hope you'll leave me a comment and tell me what makes you lonesome.
Tipper