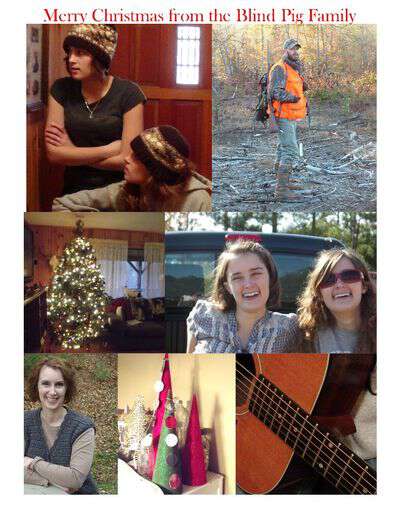 A few of the regulars wanted me to pass along their Christmas wishes to you:
*The Deer Hunter said: Merry Christmas and tenderloin to all.
*Chitter said: May all of your Christmas Dreams come true-God Bless You.
*Chatter said: Thank you for all the support-Merry Christmas!
*Pap said: Merry Christmas and don't bust your belly eating too much like I'm going too.
*Granny said: Christmas Gift! Stay by the fire where it's warm.
*And I say- On this special day I hope you're able to hush the noise and hear clearly the song of love which sings all around you and yours.
Tipper