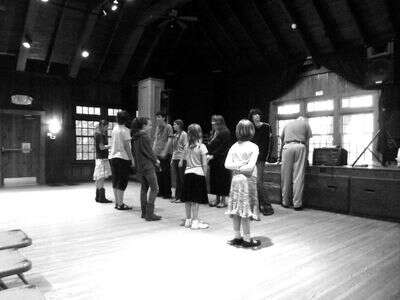 About this time every year Bob Dalsemer gathers up young dancers from around Brasstown (along with a few older ones) to practice for our annual trek to Berea KY for the Mountain Folk Festival. Our Brasstown group has grown-seeing all those dancing feet in the photo makes me happy-and that ain't even all of us!
This year's Mountain Folk Festival will be held March 30-31 on the Berea College Campus.
I especially like the Why? on Berea's page:
"To educate the next generation of dancers to the joy of dance and carrying on a 75-year tradition of folk dance for young people at Berea College."
If you've never heard of the Mountain Folk Festival-you can check out what I've said about it in the past:
Tipper
Appalachia Through My Eyes – A series of photographs from my life in Southern Appalachia.